World's most expensive cufflinks valued at $4.2 million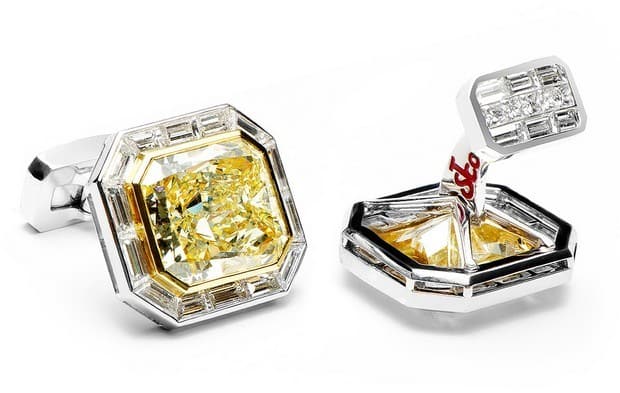 We're not putting on our waggish faces as we're going to depict the world's most expensive cufflinks. Extreme elegance is what these cufflinks express, through a rather impressive manufacture and precious components.
Clothing is all about style, showing a man's vision of life and self-preservation. The first thing that comes to mind when meeting someone is to simply get a quick look of what he or she is wearing. And that says almost all there is to be said about the individual's character and tidiness.
Sometimes getting dressed up to the nines is simply not enough. For those that match this statement, a little bit of shine and bling won't do any bad. This is the perfect moment to introduce the Jacob & Co. Canary Diamond cufflinks, with an asked price of $4.2 million per pair.
Crafted from 18-carat white gold, the world's most expensive cufflinks boast with a center piece that consists of 21 carats of canary yellow diamonds, surrounded by 10.76 carats of additional baguette cut white diamonds. Definitely not for the feint hearted, these cufflinks are the final touch of those who have seen and done them all, carefree in terms of finances.