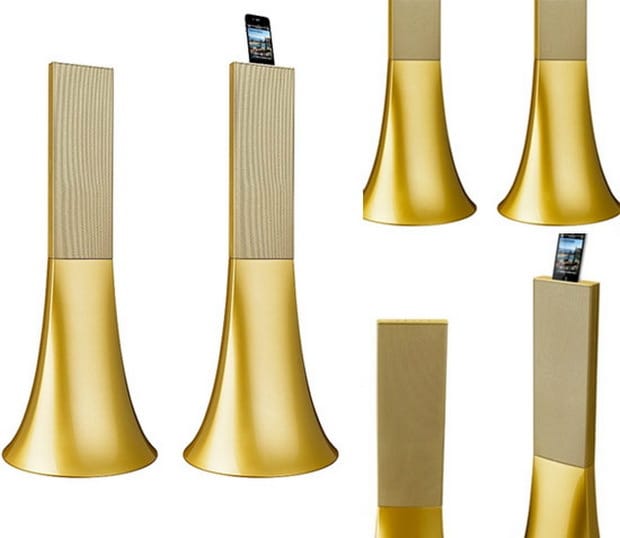 The sound-tech enthusiasts out there, especially rarity-collectors, will be delighted by this combination of pure sound and unique design. Boasting a colorful paint-job, Parrot's Zikmu wireless speakers were designed by a great mind, Phillipe Starck. They speakers differ in design and colors, from shades of black, red and green to tribal and graffiti-inspired do-ups. They were realized in close collaboration with Jean-François Claes.
This set, the "Ancient Gold" Zikmu speakers, will only be produced in 20 pieces, 3 of which are to be sent to Dubai. Being one of the most eye-catching set of speakers in the world, they will surely attract a lot of people, through the exquisiteness they boast. Thing is, it's not all about looks regarding this masterpieces; the technology they comprise is pretty impressive and useful as well, as it's the Wi-Fi support for your gadgets, if you got a special song on them and really need to listen to it.
They can also distribute a surround sound that goes all around the room, regardless of the room's vastness, shape or height. Not to forget that they are covered in gold, for a note of elegance and exclusivity. Upon looking at them, the speakers seem to be standing. Actually, they are meant to stay in an upright position to increase the sound depth.
They are also harmless to their surroundings or to the human / animal ear. Given the fact that they cover a lot of formats, they comprise an equalizer system with different presets and they look absolutely stunning, the price of $2,200 required for them is more than decent.
[BornRich]