Adam Cornish's Wood Hammock wins design competition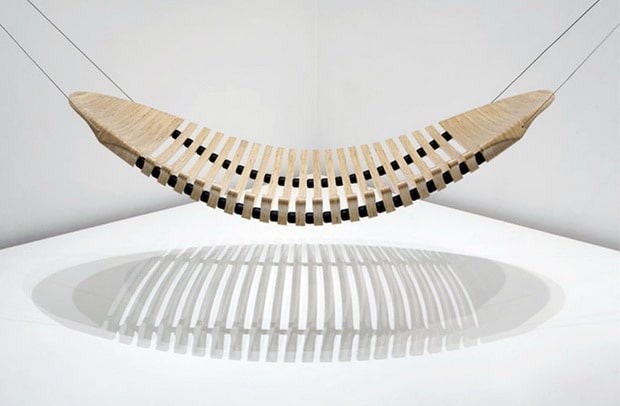 Australian designer Adam Cornish has designed this amazing wooden hammock with perfect ergonomics and a beautiful look. The wooden hammock is manufactured from a single piece of plantation-grown plywood and it's designed with the human spine in mind to keep you in correct posture even when lying.
The Wooden Hammock has won the Workshopped's Peoples Choice Award earlier this year in Sydney and just this month it has caught the attention of the Herman Miller Asia Pacific – Yves Behar Design Competition. The Australian designer will also receive a special one-on-one mentoring session with Yves Behar Behar thanks to this beautiful hammock that we hope we'll see in the future on the market.
If you want to work on your laptop lying on this beautiful hammock, its human spine shape will wrap around your body and give you a no-stress work posture. Adam Cornish's Wood Hammock is not only an hammock with advanced ergonomics, but it's also a lovely decor piece for any room.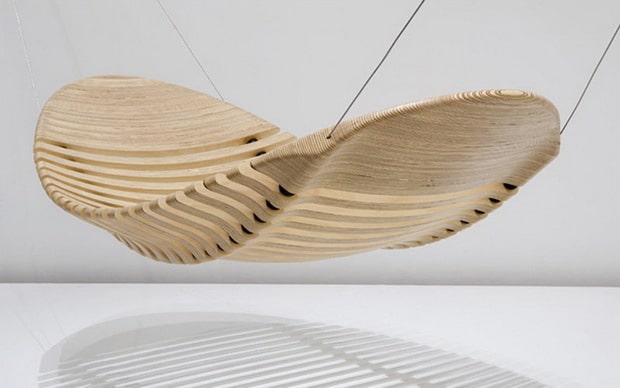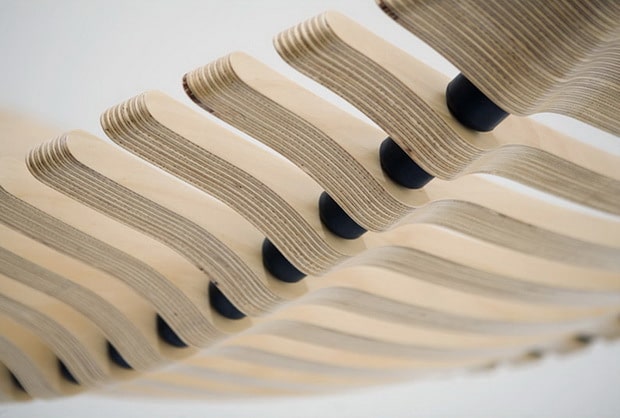 [Inhabitat]