Versace's Miami Beach Mansion on Sale for $125 million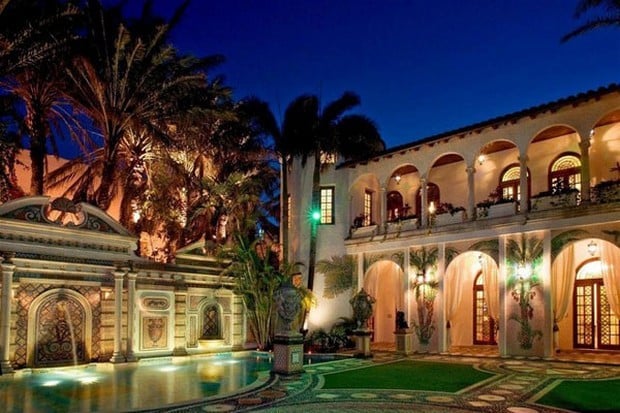 The stunning Miami beach mansion owned by the renowned fashion designer Gianni Versace, where he was actually shot dead 15 years ago by serial killer Andrew Cunanan, has now been put to sale at a staggering $125 million. Gianni Versace used to call this place Casa Casuarina, and it's still being visited by curious minds and tourists that wish to bring their admiration and tribute to the well known and respected fashion designer.
It covers an area of 19,000 square feet and features 10 bedrooms, 11 bathrooms, an open air courtyard and a 54 feet gold-lined pool with 24-carat gold, decked with frescos, statues, mosaics and an arched doorway. Versace had spent $33 million on expanding and renovating this superb home after he bought it in 1992. It was then bought in 2000 by Peter Loftin and left untouched.
The telecommunications entrepreneur stated that "this is an iconic oasis for the rich-and-famous that sits in the middle of South Beach. It's a one-of-a-kind property, created by a genius; that is a piece of art, and a piece of history."
The building was inspired from the oldest existing house in the entire Western Hemisphere, found in Santo Domingo, in the Dominica Republic, and appointed as the "Alcazar de Colon", which is now a museum and is thought to be the home of Christopher Columbus' family. It was built and designed by Alden Freeman, an influent philanthropist, author, political reformer and architect of the 1930s.
[Extravaganzi]