This Malibu Mansion on Zuma Beach is a Dream Come True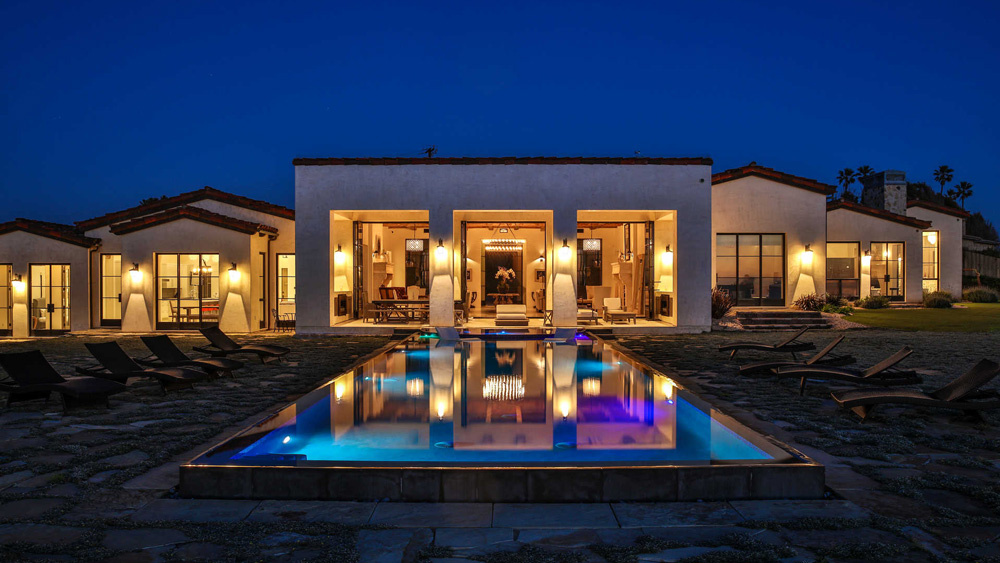 Malibu has only around 13,000 residents right now, but it's the quality of life here that really matters – that might have something to do with the cool price-tags of any property located in the area. Popular for its sandy beaches, scenic trails and great surf, this lovely little town is the kind of place that most people only dream about and just a few of us will ever get to enjoy.
But if you happen to have $24.9 million just laying in your bank account(s), you could start packing your bags as soon as possible and move into this luxurious home, nestled on Malibu's beautiful Zuma Beach.
Designed by architect Douglas Burdge, the 11,000-square-foot Tuscan-style villa found at 22917 Pacific Coast Highway allows its lucky next owners to enjoy all of the above on a daily basis. Featuring eight bedrooms and eleven bathrooms, the modern residence before you offers spectacular views of the Pacific Ocean and a long list of bespoke amenities.
The next owners should expect to see exposed wood ceiling beams, a skylight and two large fireplaces – and that's only in the great room. The wonderful master suite comes with vaulted ceilings as well, and exposed wood beams, while a fireplace and hardwood floors will make this room even more alluring.
After a fun day at the beach, the stunning gourmet kitchen will help the owners and their privileged guests to gather back their strength, with state-of-the-art appliances, a long island and a dining nook being all set for an intense cooking session. There's also an outdoor kitchen with a fireplace, ideal for entertaining guests and hosting memorable social events, while the gorgeous swimming pool and hot tub act like the cherry on top of the sundae.
A lovely theater room, game room, a wine cellar, and gym will also help you relax and entertain your guests, and several Malibu attractions, such as Little Beach Club Malibu and Nobu Ryokan Malibu are all within walking distance, should anyone feel bored. All of that and more could be yours for $24.9 million, although you could also rent the entire place for $7,000 per night. Any takers?