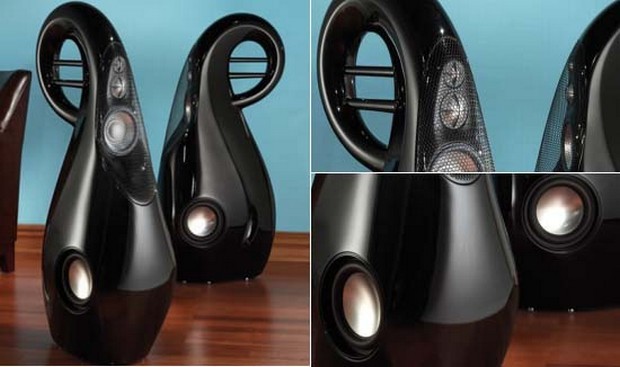 Here is a brand new set of speakers that will surely like, the Audiophile's Lacrima Speakers, which reportedly deliver the widest, most stable acoustic sweet spot of any speakers available on market today. They seek to provide discerning audiophiles with the best in acoustics and absolutely staggering looks.
They are designed with round, teardrop shapes, and come with unique cabinets crafted from quasi-isotropic glass, reinforced plastic and an extremely lightweight balsa core. If you look carefully, the speakers resemble the shape of a swan, which is quite unique in the field. Due to the gorgeous shape, the speakers are able to deliver broad, horizontal sound dispersion fully across the room, eliminating any distortion created by secondary reflections in rectangular cabinets.
Before being polished by hand, the cabinet of the speakers undergoes an intricate finishing process, by hand as well, including 2 layers of high-body primer, 3 layers of pigment, 4 layers of colourless lacquer and 2 supplementary coats of wax. Therefore, the Lacrima Speaker's deliver the clearest sound possible, while gorgeously assorting to the furnishing of your private room.
The three tapered tubes extending from the drivers to the back of the cabinet ensure not only the delivering of pristine sounds from the speakers but also dampen any undesired sound coloration and resonance. The two bass drivers that float on silicone O-rings further eliminate sound coloration and ensure a tight and pure bass sound, while any further reflections and additional sounds are absorbed by the cochlear shaped cabinet.
Of course, it all comes to the price, which is not what we call a bargain – the Audiophile's Lacrima Speakers can be acquired at a whopping $40,000.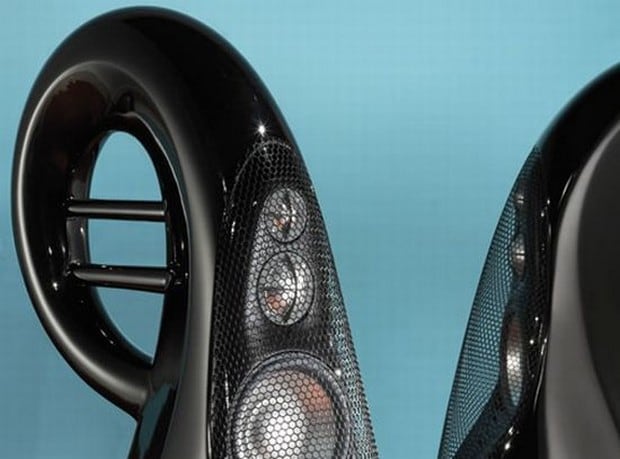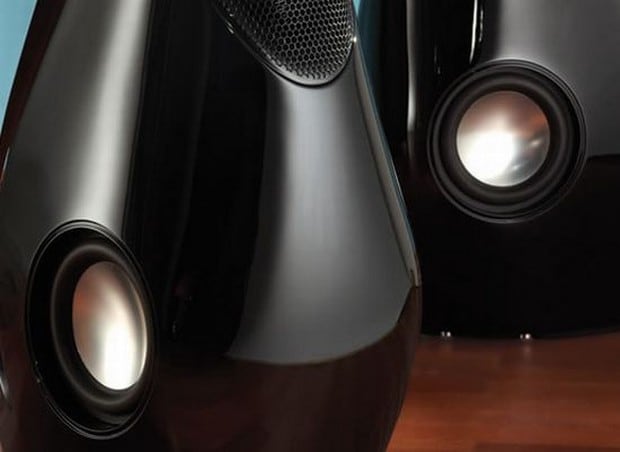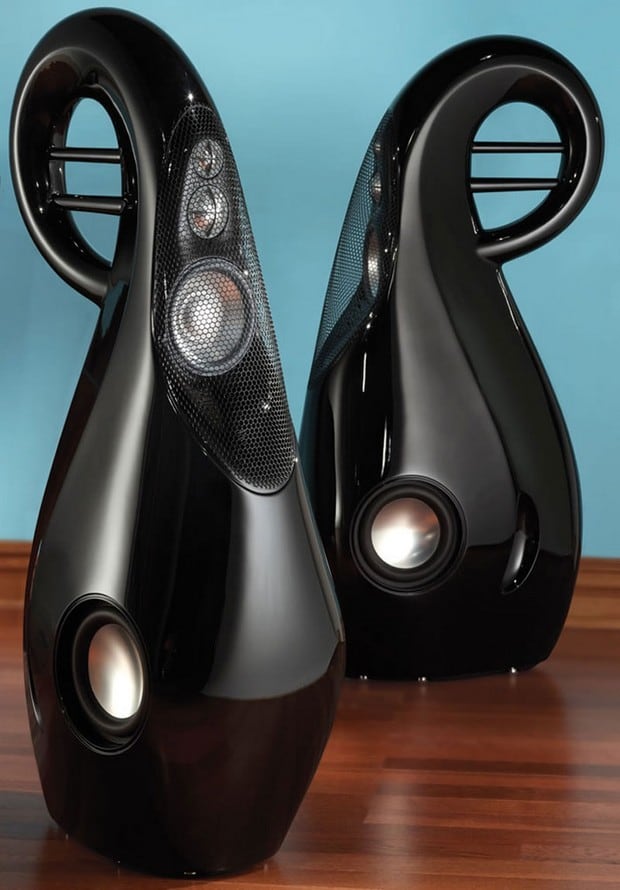 [Hammacher]