The 15 Best Bourbons you Should Enjoy Right Now
With conflicting legends about its origins and a history that goes back to the 18th century, bourbon tells stories of the great American South, Kentucky in particular. Bourbon might be whiskey, but not all whiskey is bourbon, as the saying goes. And while whiskey is made all over the world, bourbon is limited to the United States and has a distinct definition.
We do know that best is a relative word and it's more a matter of preferences, which are different and unique to each and every individual out there, so the best bourbons we selected for this list were tasted and classified by specialists.
Here are the 15 Best Bourbons you Should Enjoy Right Now:
15. Jim Beam Bonded
Jim Beam Bonded doesn't dissapoint its gold award but honors it with flavors of grain, honey, orange and spice. The taste is boosted with notes of licorice, hints of rye, candy, vanilla and cinnamon.
It provides a good balance and it's made from 77% corn, with an abv of 50%. The price is just $19.
14. 1792 Small Batch Bourbon
Coming from the Barton 1792 distillery, the Small Batch is the replacement of the old Ridgemont Reserve, which is not available anymore.
With its notes of oak and dark fruit, caramel, vanilla and spice, the 1792 Small Batch Bourbon offers a solid flavor and a nice aroma. It's a little bit more than a standard bourbon, with a decent overall balance.
It has an ABV of 46.85%, it's made of 75% corn and comes with a price of $27.
13. John E. Fitzgerald Larceny
The name and story of Larceny Bourbon goes back to the times when John E. Fitzgerald used to steal premium bourbon from warehouses in Kentucky and sell them under his brand Old Fitzgerald.
The Larceny is a good satisfying bourbon which also comes at a decent price, $25. Its flavor is a nice blend of caramel and vanilla, cherries, spiced cider, citrus and sugared malt.
12. Bulleit 10YO
Bulleit is a classic, award-winning bourbon, but the one presented here, aged 10 years instead of the usual 4 to 8, comes with a little bit more intensity in taste, a more robust flavor, thus making it a great choice over the regular one.
For the price of $45, it's a great deal for anyone who wants to enjoy something more special.
11. Widow Jane 10YO
Well balanced and easily drinkable, the Widow Jane is special in the fact that one of the more important ingredients is the pure limestone mineral water from the limestone quarry in Rosendale, New York.
Adding to that is the sweetness of the honey and the dark cherries, which, together with the mineral rich water, give this bourbon a unique flavor. The price is spinning around the $70 mark.
10. Four Roses Single Barrel
A gold medal winner, the Four Roses Single Barrel, aged for a minimum of eight years, is a wonderful deal for its price of $45. It's quite a cheap rival to many other expensive bourbons out there.
With its rich, spicy flavor and notes of cinnamon, nutmeg, maple syrup and caramel, the Four Roses Single Barrel has a balanced but unique flavor profile that will surely leave you yearning for more.
9. Woodford Reserve Double Oaked
A great overall bourbon, the Woodford Reserve Double Oaked, is well balanced, with aromas of caramel, cinnamon, vanilla, clove and light chocolate.
The secret of this bourbon is the second heavily toasted and lightly charred barrel used in the aging process, a secret that gives Double Oaked the more robust flavor that makes it one of the best bourbons around. Sure, it's a bit more pricey at $55, but it's definitely worth trying it at least once.
8. Jeffereson's Presidential Select 21YO
A limited edition bourbon aged between 21 and 24 years, the Jefferson's Presidential Select is a combination of very old, rare and expensive whiskeys masterfully blended together to give an exceptional result.
The aroma of vanilla, molasses, caramel and roasted nuts are complemented by light notes of cinnamon, black pepper, cardamon and oak to deliver a big, spicy flavor. The price tag for a bottle of this coveted bourbon is $120.
7. Hudson Baby Bourbon Whiskey
The Hudson Baby Bourbon is the first bourbon to be distilled in New York. It's made from 100% corn and it's aged in small oak casks, hence it's name, Baby.
With its strong notes of sweet corn, vanilla and caramel blended with oak, the Hudson Baby Bourbon Whiskey delivers a nice floral aroma. The price for one Baby is acceptable at $40.
6. Booker's Blue Knights Batch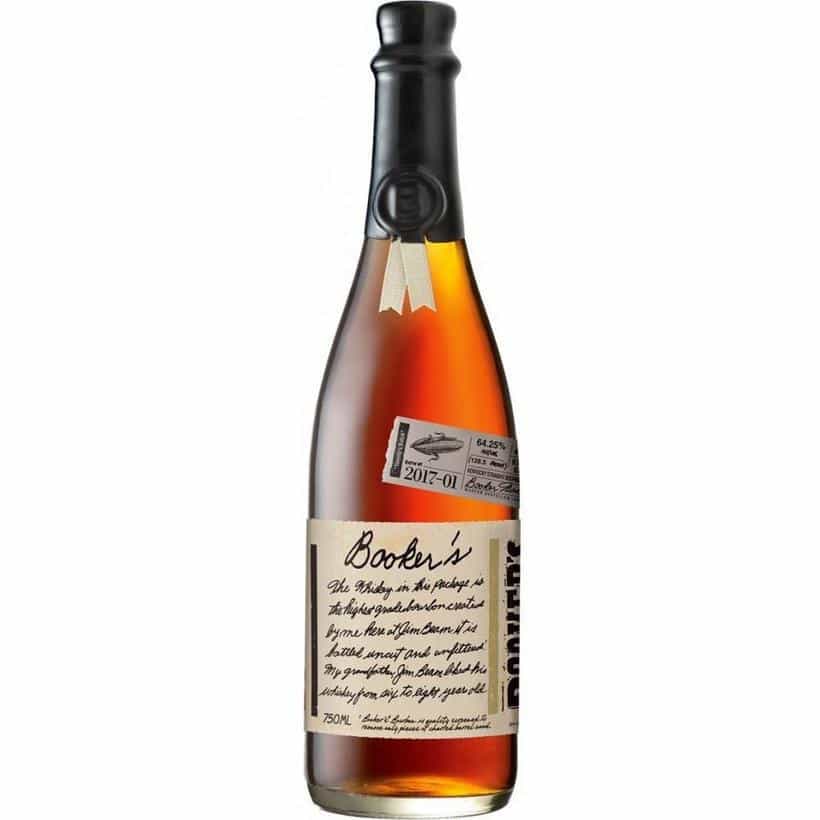 The second release of Booker's in 2017, the Blue Knights Batch is an honor to the Blue Knights Motorcycle Club, for the many years of friendship and tradition between them and Booker Noe.
It's a pleasant bourbon, with a strong aroma of oak roasted peanuts and lighter notes of dark fruit, cinnamon, cocoa and other dark fruits. With its price of $75, it's a perfect way to end the day in the company of friends.
5. Jim Beam Devil's Cut Bourbon Whiskey 6 YO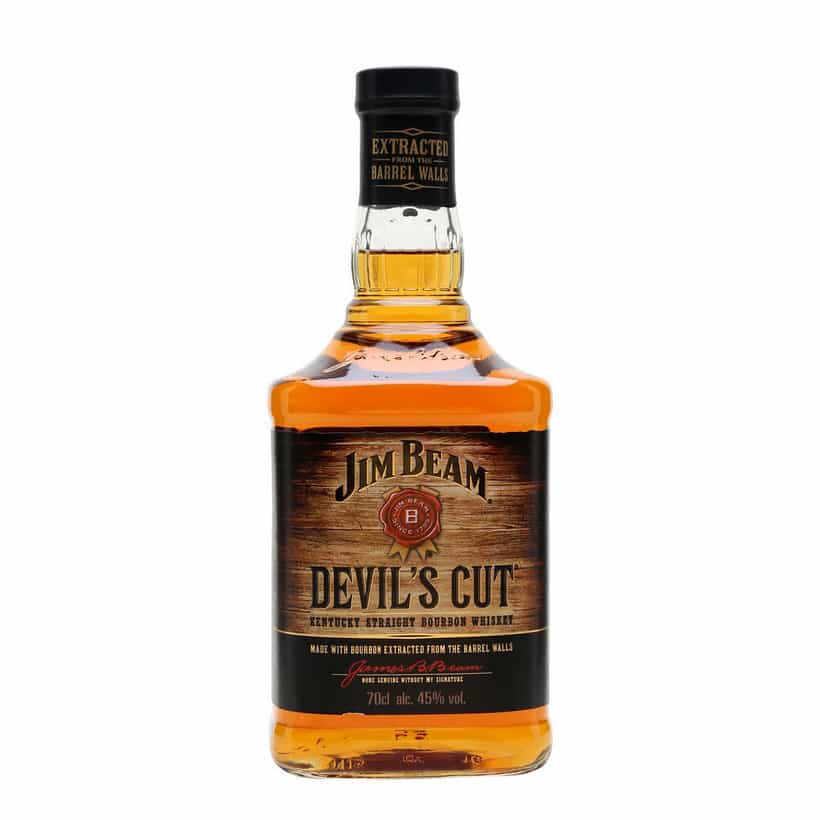 The alcohol that evaporates from barrels while aging is called the Angel's Share. Jim Beam came out with an opposite term for the lost liquid that's soaked into the wood of the barrel while aging and gets the most intense flavors. They called it Devil's Cut and found a way to extract it and add it back to the batch.
With a price of only $24, the Devil's Cut is an interesting affordable bourbon that you might want to try.
4. Knob Creek Single Barrel Reserve 9YO
Aged for nine years in a single barrel, the Knob Creek offers a variety of flavors and aromas, from toasted nuts, vanilla bean and oak to dried fruits, maple syrup and rum.
Bottled at a robust 120 proof, it has a moderate balance and it provides you with a unique continual experience at an affordable price of $50.
3. Blanton's Gold Edition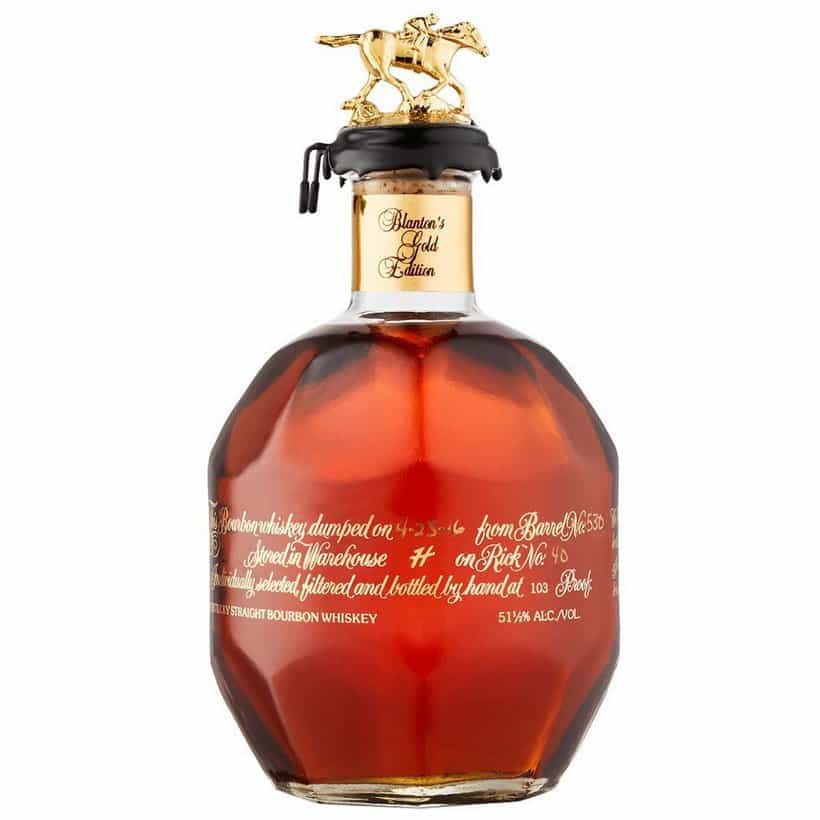 The atractive and rich tastes of peach, apricot and pear with dark sweets blended with spicy white pepper gives it a nice sense of balance and makes it one fantastic bourbon that's worth trying.
Since it's a single barrel, there will be variations from barrel to barrel, but that will make it no less than interesting. The price is a good $70 but it's only available internationally.
2. Sazerac's Eagle Rare 10YO
Aged for a minimum of 10 years, the gold medal winner Eagle Rare is an experience not to be missed.
The aroma of toast, french tobbaco and bananas with notes of chocolate, almonds, melons, raisins and dried fruits makes from Eagle Rare a great choice for a smooth and effortless drink that will leave you wanting more.
Its price of $30 is decent for what this bourbon offers.
1. Pappy Van Winkle's Family Reserve 23YO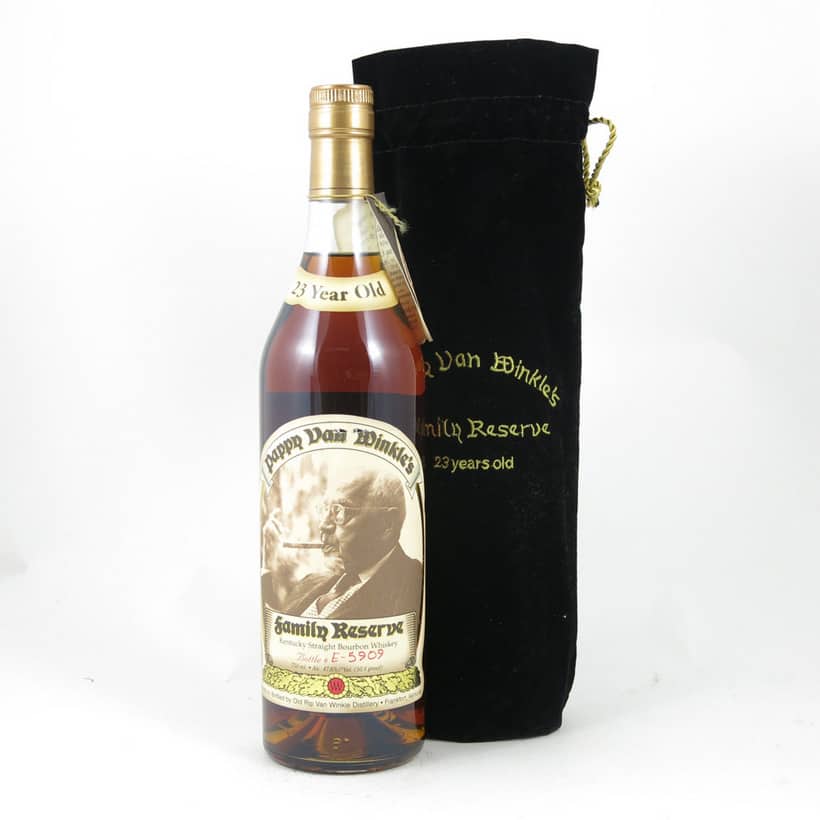 One of the most sought-after bourbons in the world, the Pappy Van Winkle's Family Reserve 23 years old is a legend in the world of bourbon fans.
The aroma of caramel, soft cream and honeyed oak continues with notes of vanilla, maple syrup and roasted nuts and finishes with touches of citrus and spice, overwhelming your senses with its complexity and uniqueness.
Due to the high demand and very low production, this bourbon comes with a price of $250. But the price won't be a problem, if you're lucky enough to find a bottle.