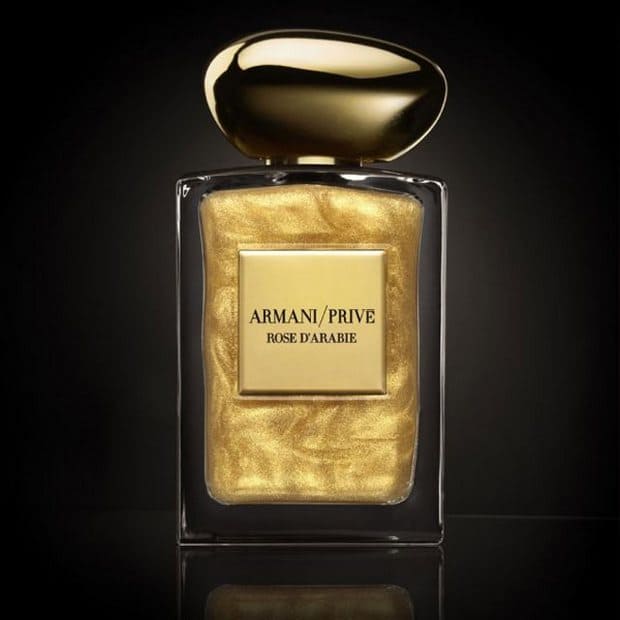 The L'Or du Désert is Giorgio Armani's brand new limited edition fragrance, part of the fabled collection Thousand and One Nights. It celebrates the 160th anniversary of Le Bon Marché Rive Gauche, one of the most renowned shopping malls in Paris and the first department store founded in France.
In fact, the fragrance is a limited edition of the Rose d'Arabie, part of the Armani/Privé line of exquisite perfumes. The superbly smelling liquid leaves an exquisite pure gold glittering veil on the skin, based on saffron, patchouli, amber and extracts of Damask roses.
L'Or du Désert is gracefully bottled in signature Privé recipients, gorgeously depicting Eastern styles, desert aromas and a huge dose of elegance. The only place where one can acquire these limited edition flasks is Le Bon Marché Rive Gauche, starting the 15th of September, for €255 ($325) per 100 ml, as spray.