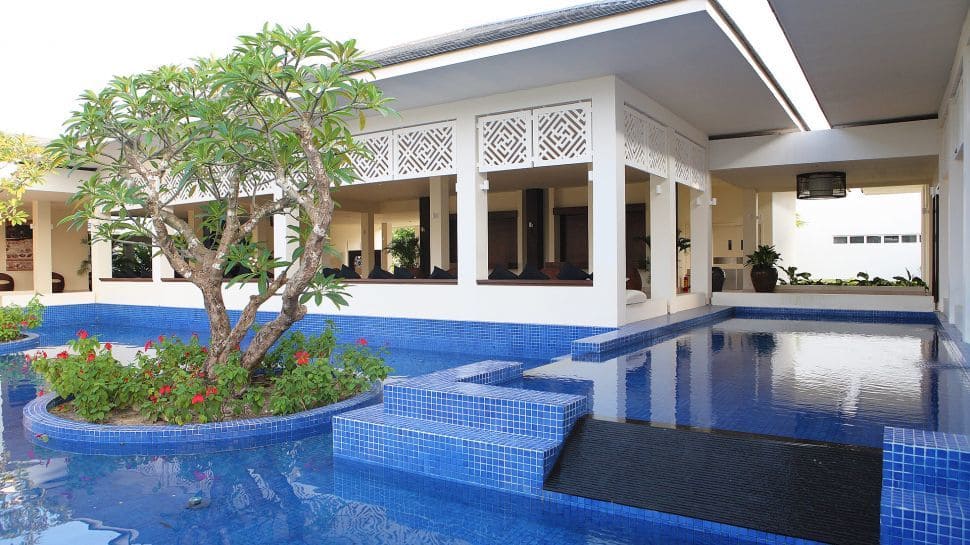 Set among the beautiful gardens of Kê Gà Bay, Vietnam, and overlooking the South China Sea, the Princess d'An Nam Resort & Spa boasts subtle French post-colonial influences, mixed with Southeast Asian charm, modern luxuries and world class hospitality.
Named by Vietnam's last Empress, this luxe resort includes 48 stylish villas, nestled right next to the beach, with a modern take on classical Vietnamese architecture that will impress you in just a matter of seconds.
Every villa shows off refined wood furnishings, private balconies, terraces and wet-bars, and some of them could also feature private courtyards with plunge pools as well. But the resort also has four other pools, spread throughout the property, where you could always cool down.
Strolling through the ginger garden might get you seduced and mesmerized by the natural beauty of this particular area of Vietnam, and if you'd like to check it out from above, you could always head to the nearby Ke Ga lighthouse, which seems to stand guard and keep everyone safe from the Boogeyman.
Guests at Princess d'An Nam are invited to visit the resort's large spa and savor a made-to-order royal spa treatment, with honey, cloves, coconut oil, yellow turmeric, aloe vera and ylang ylang part of the spoiling sessions.
The 24-hour fitness center and a serviced Kids Club are well worth mentioning, while 14 free activities on-site include water sports, excursions, yoga, Tai Chi, cooking classes, and more. Oh, and there's also a super posh restaurant, where you could enjoy a wonderful mix of International cuisine and local specialties. Enjoy!