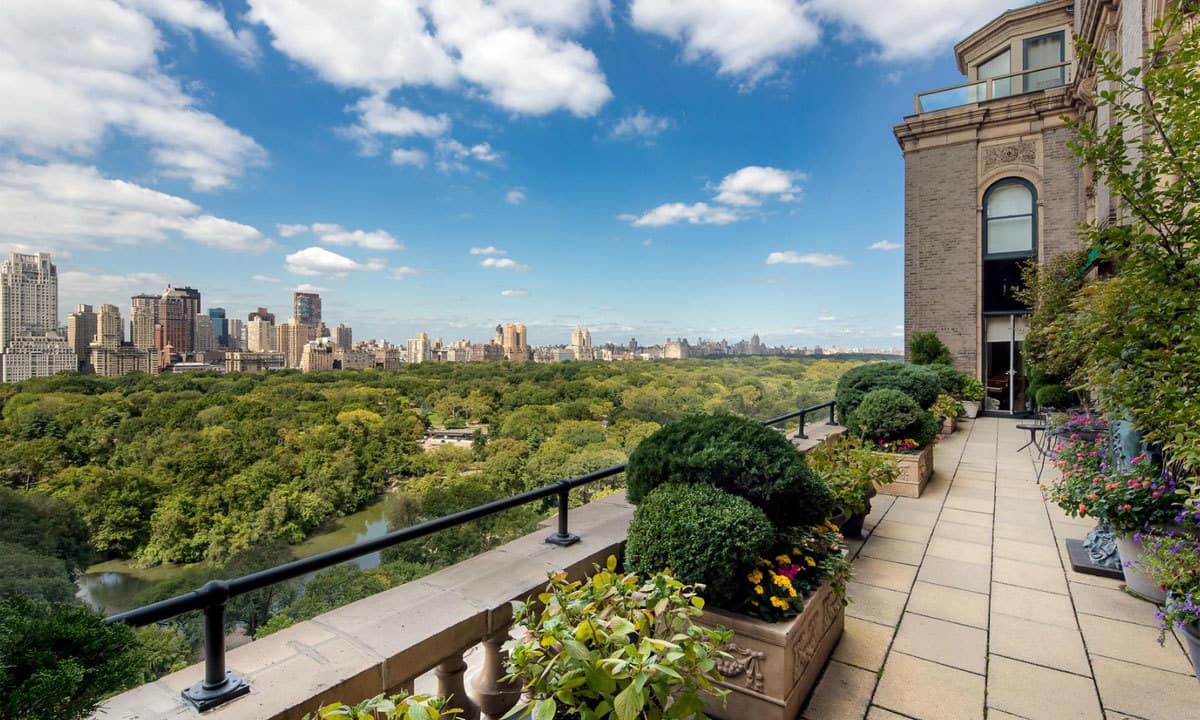 The $100 million threshold has been reached by Manhattan in terms of residential prices. We now have this amazing apartment located on the 18th floor of the Sherry Netherland Hotel which was listed by Gilbert Haroche for a mind-boggling  amount of money.
The apartment, which occupies the entirety of the 18th floor, requires a truly rich owner, as the maintenance fees for this residence reach $60,000 per month. The building which houses the apartment, the Sherry Netherland Hotel, encompasses 38 stories in total and can be found at 781 Fifth Avenue on the corner of East 59th Street in Manhattan, New York City.
The 38 floors encompass a total of 165 apartments which were reportedly converted to co-ops starting with 1954. The number of genuine hotel rooms is quite low in fact – totalizing just 54 rooms and suites. Starting with the 24th floor, though, the building only hosts single apartments per floor.
This gorgeous co-op is easily accessible from each of the three elevators in the building. Overall, the apartment covers 7,000 square feet, plus an additional 2,000 square feet in the shape of two terraces and outdoor spaces. The terrace, which faces south, provides breathtaking views of the Plaza Hotel and the stalwart Empire State Building, while the one facing west faces the magnificent Central Park.
As for this wonderfully exquisite apartment, it comprises a total of 7 bedrooms, 7 bathrooms and 2 half bathrooms. Additionally, the residence comes with an eat-in kitchen and formal dining room alongside two staff rooms found on separate floors. As for the master bedroom suite, it features a rather coquette terrace, still pretty large in size, facing north towards the Upper East Side and Central Park.
Let's also not forget the apartment still is integrated part of the hotel, therefore the origin of the humongous monthly maintenance fee. But such an amount of cash comes with state of the art services: turndown service, daily housekeeping, rooms service from Harry Cipriani, 24-hour concierge and a stunning restaurant downstairs. Among the famous residents who used to share this amazing apartment were Charlie Rose and Diana Ross.
Given the number of residences to look like this and to boast with such impressive history is extremely low. Furthermore, the location in Manhattan acts as an exponential multiplier to this staggering apartment within the Sherry Netherland Hotel. Having been built back in 1927, the apartment is currently available at $95 million.
[Extravaganzi]