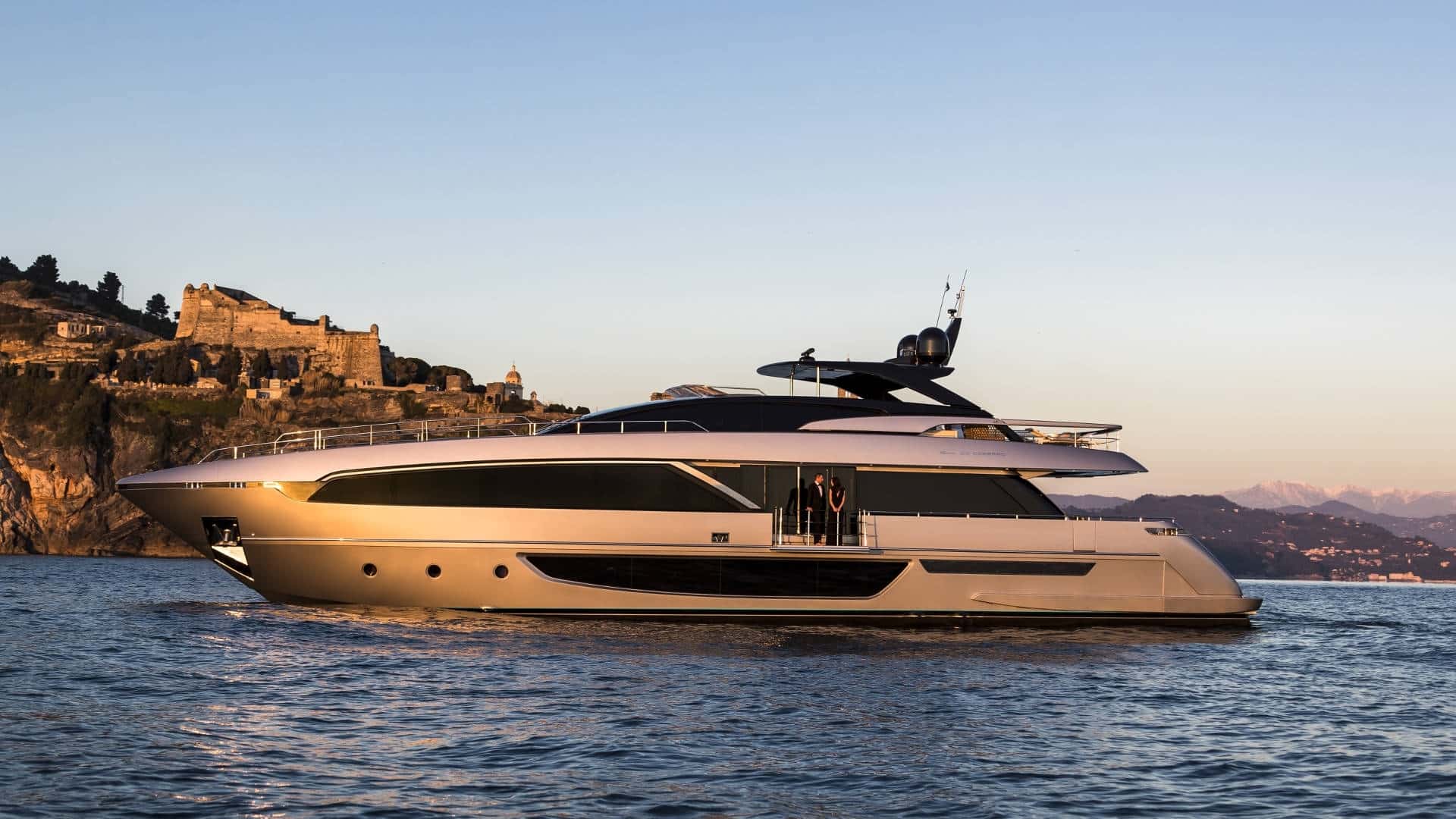 The famed Italian shipyard Riva Yacht has just unveiled its newest project, a stunning vessel called Riva 100′ Corsaro, a few weeks ahead of its official debut at the Hong Kong International Boat Show. Set to make big waves this April, this new flybridge yacht was captured sailing on the Ligurian Sea, specifically in the Golfo dei Poeti, where we could get a full look of this vessel's all-around awesomeness.
Considering that the entire 2017 production from Riva Yacht is already sold, our opinion of this new project changes with every second – for the better, to be sure. Unfortunately we don't know yet exactly how much this beauty will cost, but rest assured that the Hong Kong event will clear that up for us.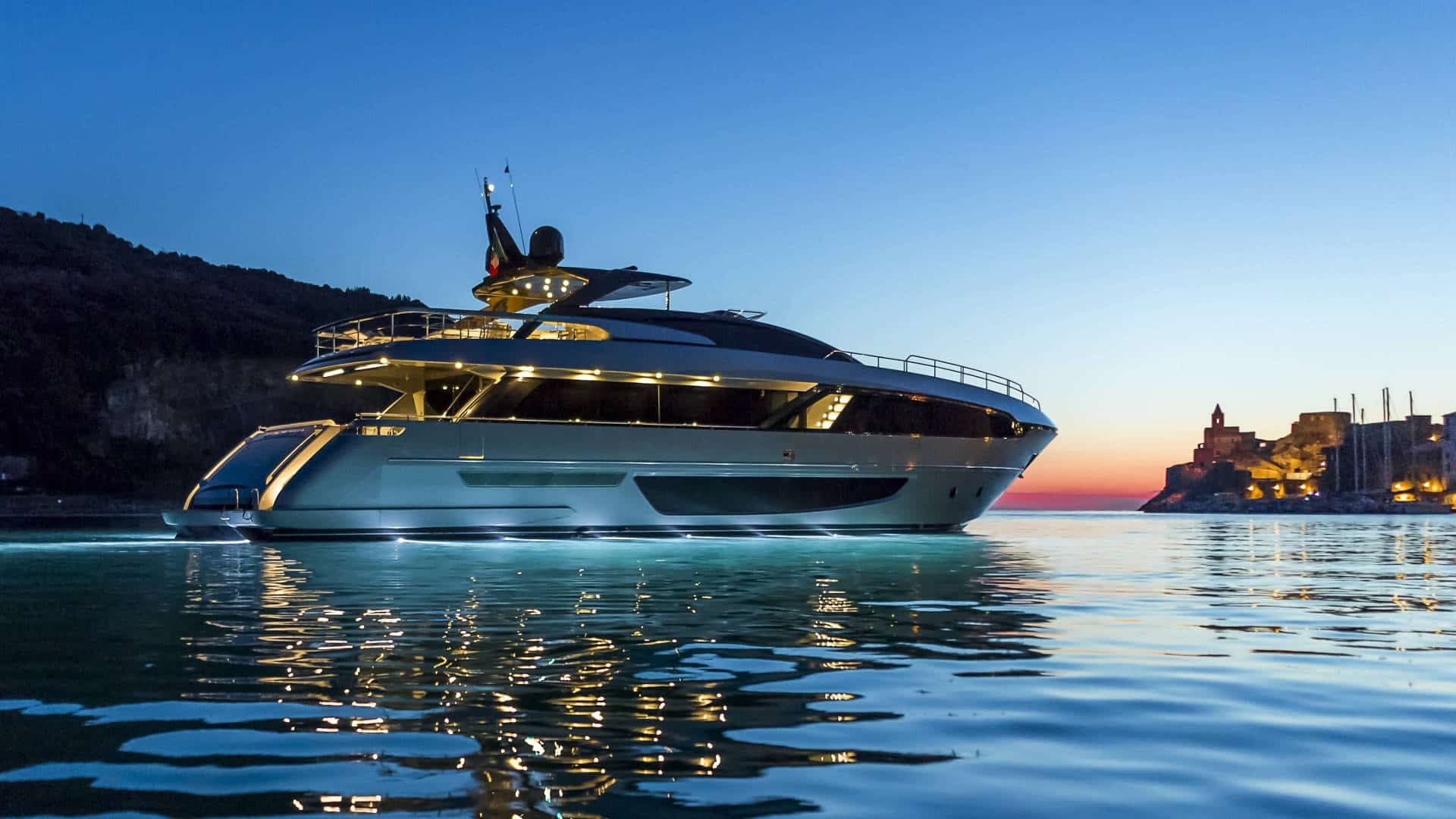 Designed and developed in collaboration with Officina Italiana Design, the stunning Riva 100′ Corsaro is the natural successor to other legendary models from the Italian shipyard, showing off the ideal mix between comfort, luxury, performance and safety that will surely please its next owner and his or her privileged guests.
As you can see from these beautiful shots, the Riva 100′ Corsaro is defined by a sharp profile, that's reminiscent of an arrow with striking metallic colors in dark tones, and those large glass surfaces complement this sporty look. The cabin will welcome anyone within an incredible environment, that's set to give a new value to the term 'high standards'.