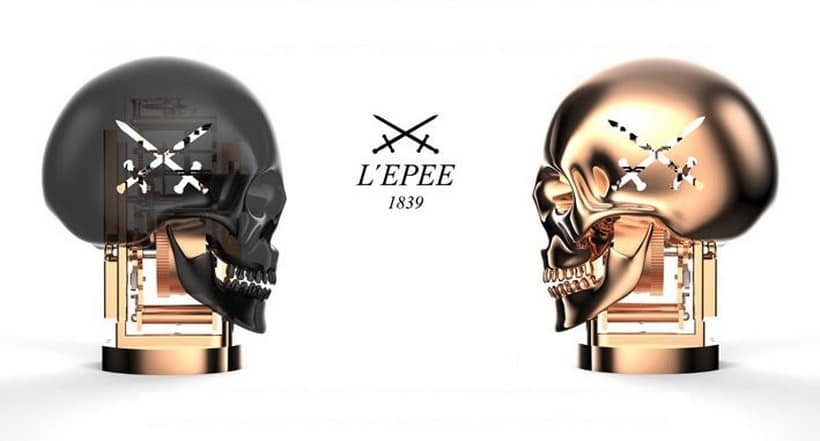 Well, we're just guessing here, but we would assume this shocking clock tells time and stops heartbeats. The special kinetic sculpture before you is proof that the Swiss specialists at L'Epée 1839 are always on the edge of innovation and madness. Having joined forces with Kostas Metaxas, the brilliant team designed this alluring Requiem table clock, which basically looks like Shakespeare sent Hamlet into the future.
Backed up by an impressive 8-day power reserve, Requiem is correct from an anatomical point of view. This thing weighs in at 2 kilograms (6 pounds) and was entirely made out of aluminum, before deciding on a finish – the black skull version will get a gold-plated brass movement, while the aluminum skull comes with a palladium-plated movement.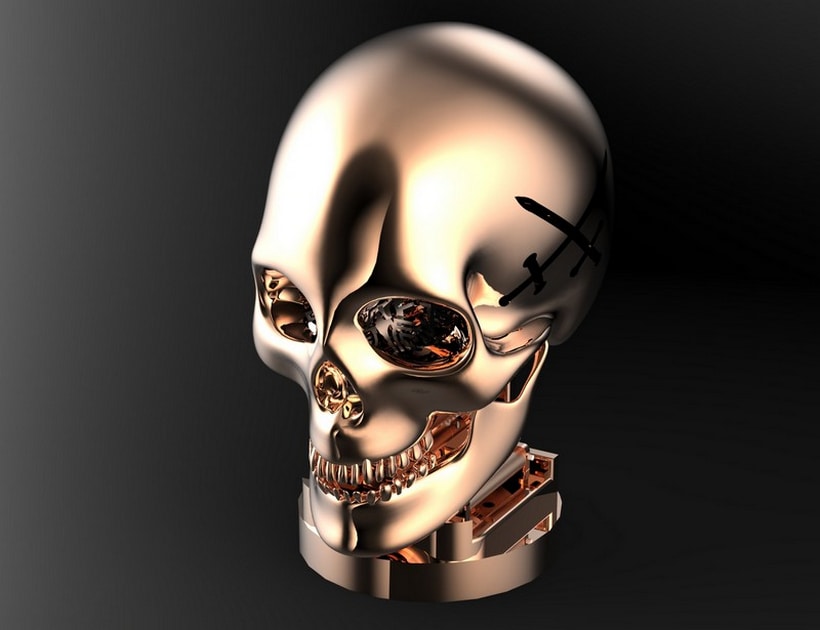 Speaking of which, everything keeps moving thanks to the L'Epée in-house 1853 HMD caliber. We can't help but wonder… how could anyone remain unaffected by that stare? To make this incredible timepiece even more realistic, L'Epée 1839 has deliberately left small defects on each skull, as a sign of life.
The jaw was also designed with the same idea in mind, which is why it is composed of 24 independent teeth. Impressive, right? Requiem is a limited edition of 50 pieces, regardless of version, although there's no info regarding pricing – feel free to look that up, if you can handle those scary eyes following you around the room.