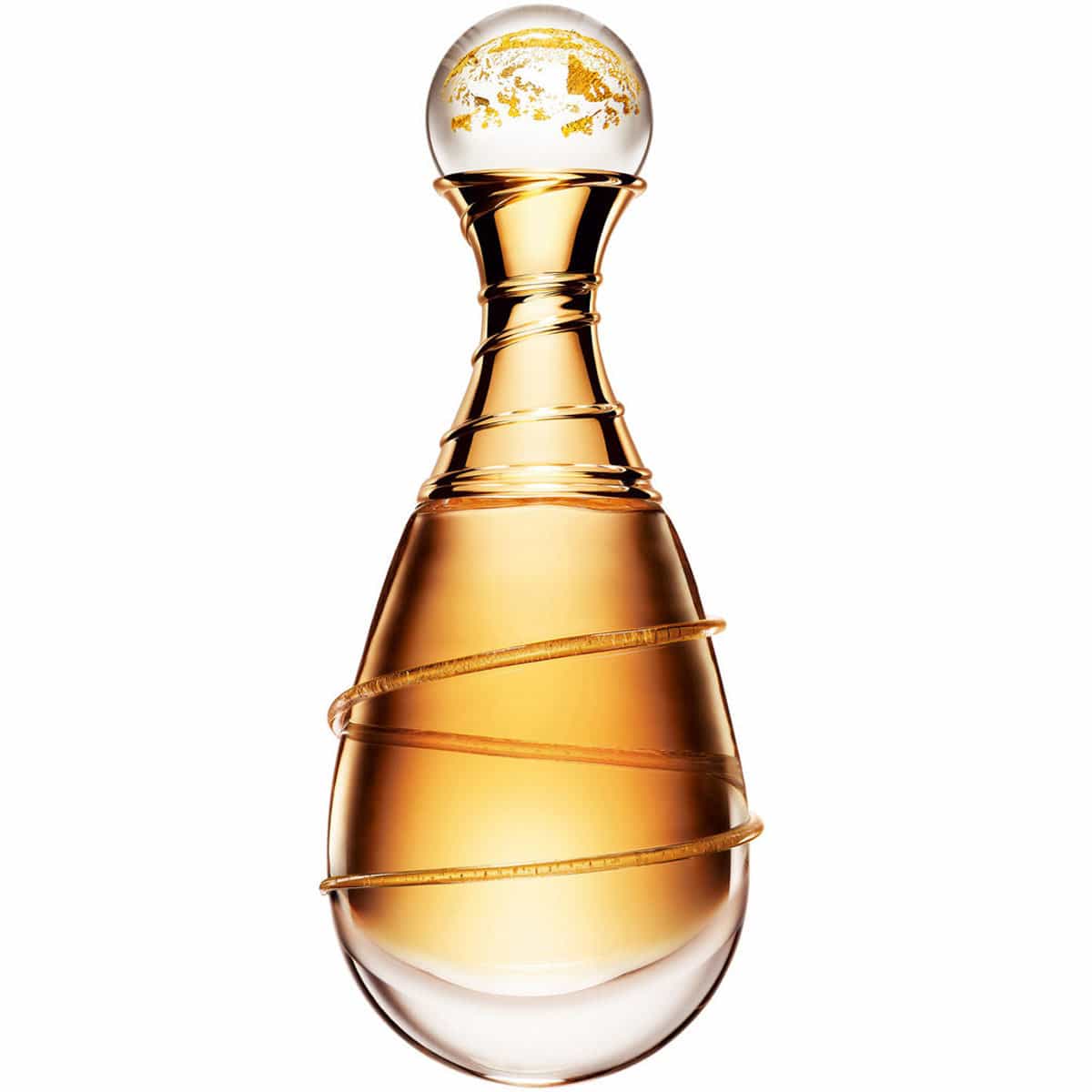 Here's an interesting announcement made by the fashion house Christian Dior – they will reportedly launch a special edition of the brand's signature fragrance J'adore L'Absolu with a bottle to measure the content's exclusivity.
Michel Othoniel, one of the most famous artists in France and worldwide, has collaborated with Delphine Arnault, a member of the board of director LVMH, to unveil the magnificent look of the new bottle of J'adore l'Absolu – the bottle exudes the exceptional, voluptuous and refined aspects of the fragrance it contains.
The original bottle of the aforementioned perfume is an exclusive model as well, superbly designed with stacks of thin gold bands which shape up a tribal motif that resembles a necklace – it evokes the traditions of the Kayan Lahwi tribes. The women of these tribes distinguish each other by elongating their necks with brass neck coils which they stack one upon the other.
The author of the bottle design, Jean-Michel Othoniel, uses this principle in a different manner. He uses precious metals and loosens the constraints of the necklace, as if he wants to highlight the freedom of women, the freedom to dress up with anything their hears desire. The gold thread collar was transformed into an unraveling glass thread, at the neck of the bottle, exuding infinity, liberty, the lack of limits and the pleasure of living.
In order to manufacture the glass bottle, the designer has chosen the famous Venice-based glassmakers of Murano, providing them with complete technical detailing. The manufacturers have inserted gold leaf flecks on the wire and the bead which deck the gorgeous bottle, melted within the molten glass. Conclusively, every sophisticated bottle that comes out of the hands of the glass modelers is absolutely unique.
The designer himself has reported that, for him, the flacon is a genuine jewel, a personal extension held by his hand. "It's a way to make a statement, to manipulate, moving with us when we move, but which nevertheless remains very precious" he states. The perfume itself is extravagant and pretty exclusive – J'adore l'Absolu enhances the sensuality, passion and the intensity of its floral tones through harmonious yet sweet combinations with vibrant and sweet Damask rose, Arabian Jasmine, and voluptuous Indian tuberose.
Thos willing to acquire Othoniel's Artist Edition will have to pay $3,500 for each of the pieces in the 300 unit limited edition.