24ct Gold Plated Porsche Design BlackBerry P'9981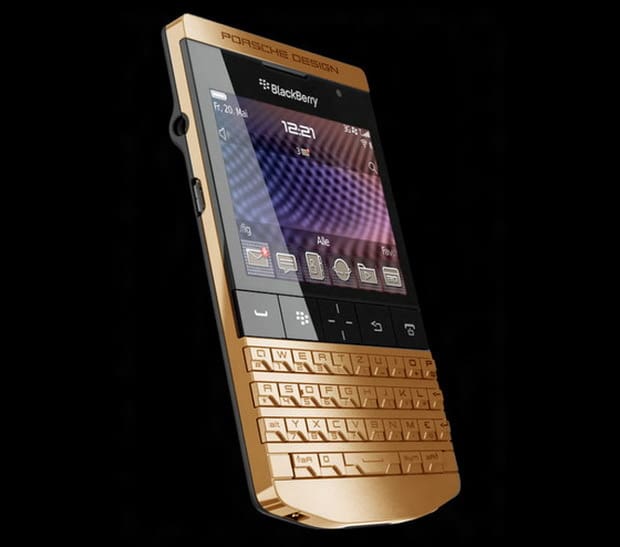 In case you wondered how to spend $2,000 of your budget some time ago, a cool solution was the Porsche Design BlackBerry smartphone. There's now the option to raise the sum to £4,799.99 or $7,500 for a 24-carat gold plated 100-units limited edition – the 24-carat Gold Plated BlackBerry Porsche Design P'9981.
Part of a limited edition of exquisite gadgetry, each phone in the respective series will be numbered and marked. As an additional customization option, you may pick the type of keyboard you fancy, EU spec QWERTZ, UK spec QWERTY or an Arabic version. There's also some charity behind this launch, 10% from each sale being redirected towards an unknown charity.
Regarding techniques and display, the phone sports a 1.2 Ghz single-core Qualcomm MSM 8655 microprocessor which offers a great deal of performance. The 5 MP high-tech camera helps you immortalize every moment you wish to not forget. The display consists of a 2.8-inch TFT capacitive touchscreen to ease up the operating process.
It works at a resolution of 640 x 480 pixels, endowed with clarity and precision. All these systems are backed up by a Li-ion 1000 mAh battery that also ensures a maximum talk-time of 5 hours and 30 minutes. In terms of connectivity, the Bluetooth 2.1 helps you reach other compatible gadgets nearby wirelessly. This is what a smartphone is used for, anyways – communication.
This marvelous phone is already available on eBay, but you can also contact the guys who manufacture this phone at WngSupplies for more info. Apparently one of these phones has been already sold, in just one day.
[N4BB]