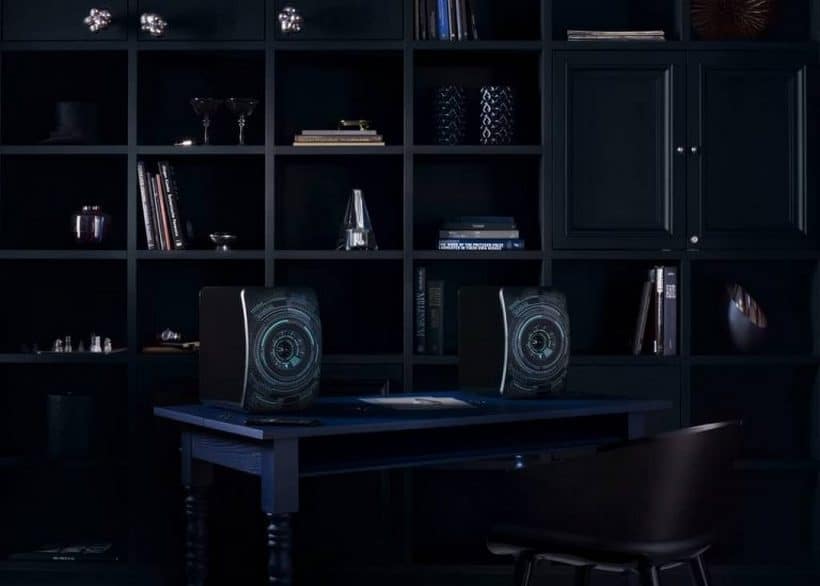 British hi-fi brand KEF needs no introduction – we assume most of you have already heard about their flagship bookshelf loudspeakers, that's why we're really excited to announce a new special edition of the LS50. Imagined in collaboration with Dutch designer Marcel Wanders, Nocturne is a bold redesign of an already impressive line, inspired by.. music.
With musical notes and song structures on their body, the eye catching KEF LS50 Wireless "Nocturne" by Marcel Wanders limited-edition speakers feature Bluetooth streaming, wireless playback of high-resolution file formats, and many other goodies. The "Nocturne" moniker hints towards certain portions of the speaker, which glow in the dark for that late-night-listening charm.
If you don't know this yet, KEF's LS50 needs no separate amplification or receiver components; it will easily connect to computers, receivers, or preamplifiers via Bluetooth. Another interesting feature is that the KEF Uni-Q design incorporates the high-frequency section right in the center of a single driver.
The cone's turbine-like center makes sure the user will get to enjoy maximum efficient dispersion of sound, while the speakers include four digital-to-analog converters and four amplifiers, with one of each dedicated to each driver.
Technical details aside, we should inform you that the cool design of the Nocturne is available in Europe for about $4,000, quite a lot more than the $2,200 you could pay for the stock LS50 model.