Modified BMW 'r nineT' By JSK Can Handle Anything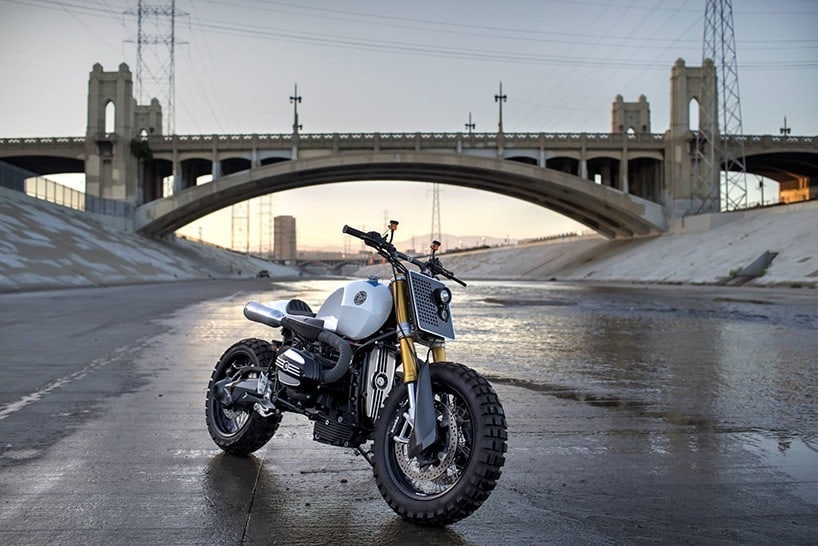 The talented team at JSK custom design has come up with this intriguing motorcycle, a modified scrambler based on the wonderful BMW 'r nineT'. Dubbed as the 'Chocolate Slider', the heavily customized bike has stayed true its classic theme, while looking robust enough to handle both streets and dirt roads.
For that to be a true statement, the team from JSK relocated the exhaust up over the valve covers, right after adding a special thermo wrapping to the bike made from carbon fiber to shield the rider's legs from high temperatures.
The engine oil cooler was also moved up right where the headlights are, while dual sport tires were fitted for better on and off road grip and performance. The garage also fitted the bike with a custom aluminum gas tank, which hides the bike's electronics and mechanical vitals and provides supplementary protection to the rider.
The stock handlebar has also been replaced by a carbon fiber BMX style v-bar, known for improving cornering leverage when going fast on dirt roads. So if you're looking for a cool, rugged bike, that could handle basically anything, from the streets to mud, rocks and water, this modified BMW 'r nineT' should be your pick!