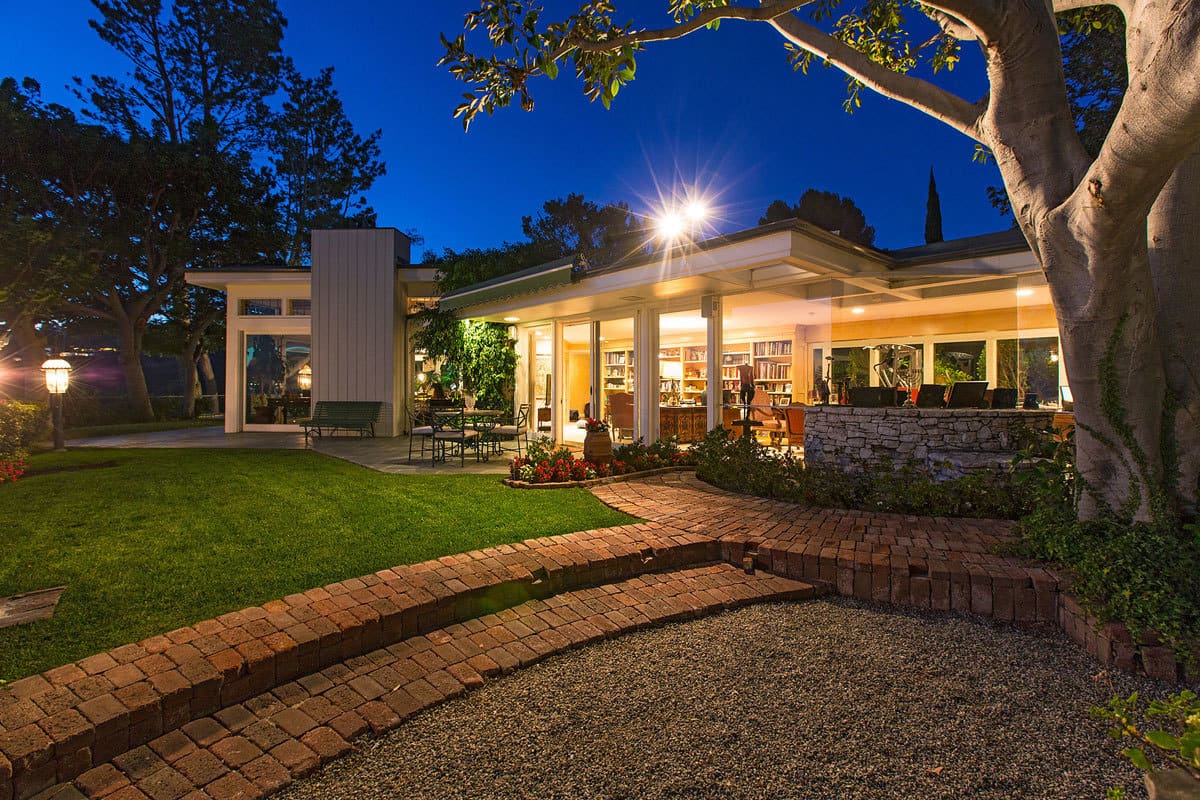 Known as "The King of Rock and Roll" for a very long time, Elvis Presley will always be remembered as a great personality and a unique singer. During his lifetime he has owned a number of residences and one off cars, which are now traded for stunning prices. For example, his former Beverly Hills home, where he lived with his wife Priscilla, has been recently put up for sale.
The property used to be leased out for $25,000 per month until the listing. Comprising 5,367 square feet of living spaces, the French regency-designed residence is found on a 1.18 acre property which shares breathtaking panoramas over the Pacific Ocean and the City of Angels. Having been recently renovated and remodeled, the 1958 construction features 4 bedrooms and 5 bathrooms.
In addition, it comes with a formal living room with stunning fireplace, media room, office, private master suite with large, superbly appointed bathroom, laundry room and gourmet kitchen.
It is easy to see it looks absolutely gorgeous, with ceiling-high windows and walls of glass practically in every room, plus a spa and pool. The property also features an adjacent guest house with bath, a 4-car carport and large motor court. According to Elvis Presley Enterprises, the fabled rock star first rented the house before he and his wife bought it in 1967. Following the couple's divorce, the house was sold in 1973.
There's absolutely no connection between the passing away of Elvis Presley, on the 16th of August in the bathroom of his Graceland mansion in Memphis, Tennessee, aged 42, and this home. Elvis Presley's Beverly Hills Home is now listed for $12.9 million. Are there any fans out there willing to empty their bank accounts for such a precious home?