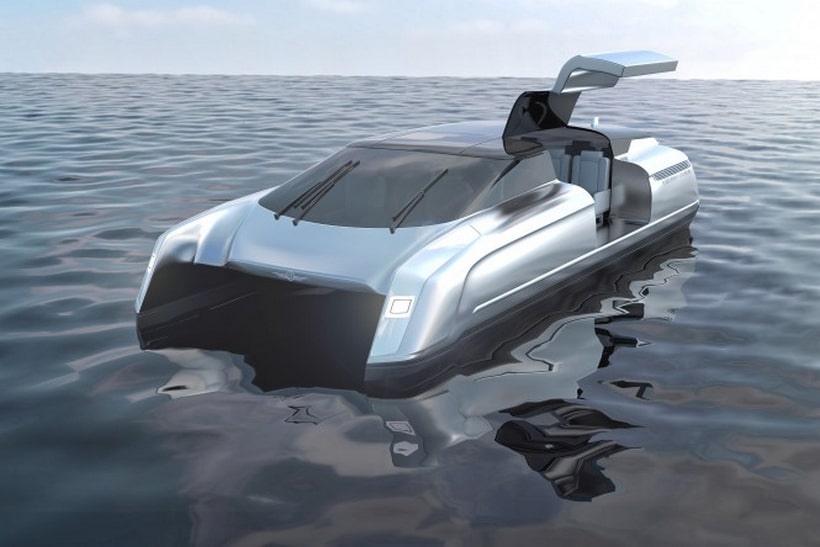 Known for his brilliant yacht designs, Kurt Strand has decided to impress us once again with a futuristic concept, dubbed as the Strand Craft 40′ JLS. This time we're talking about an interesting yacht tender concept, featuring a special Jet Lift System, which means this small vessel is able to fully hover by 12 vertical, and it also comes with tiltable water turbines, with steerable nozzles.
To put that into terms most of us would understand, it seems that this innovative yacht tender would be able to land or take off from any platform or beach, so feel free to choose any starting point for your next adventures.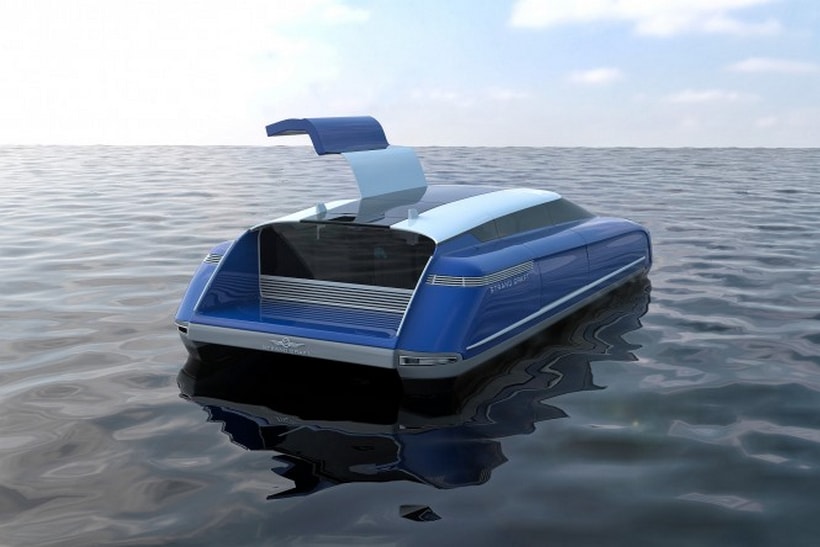 Another outstanding characteristic of this new Strand Craft tender is its superb maneuverability, with a shock absorbing effect and an overall comfortable experience that's ensured by 12 water jet streams. And don't even think you'll feel too hot aboard, since air conditioning throughout the vessel makes cruising especially comfortable.
Please note that this tender will allow up to 10 passengers to benefit from the 2 crew members' services and attention, while the two Mercury 1550Hp engines + 2 600Hp units will handle their business and propel the vessel at breathtaking speeds of up to 60kn. Marvelous, isn't it?