The Roger Dubuis "Knights of the Roundtable II"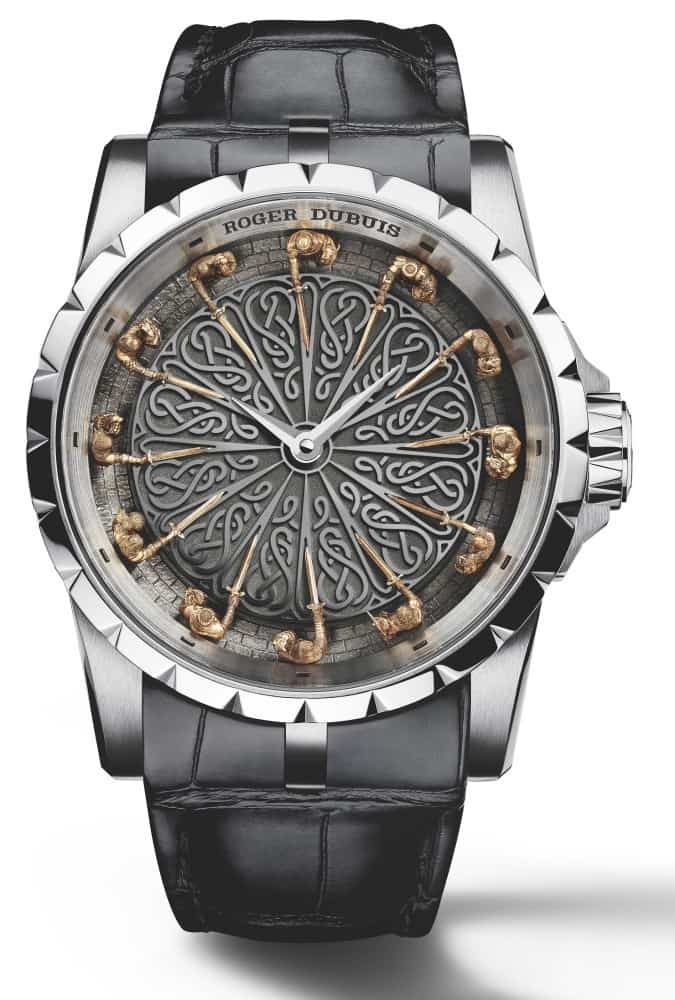 Back in 2013, Swiss watchmaker Roger Dubuis impressed us all with an incredible timepiece inspired from the legend of King Arthur, called the Excalibur Table Ronde and evoking the Knights of the Round table. This year Roger Dubuis has decided to bring the knights back to life once again for a new interpretation of that lovely watch, that's equally awesome and striking as the first timepiece.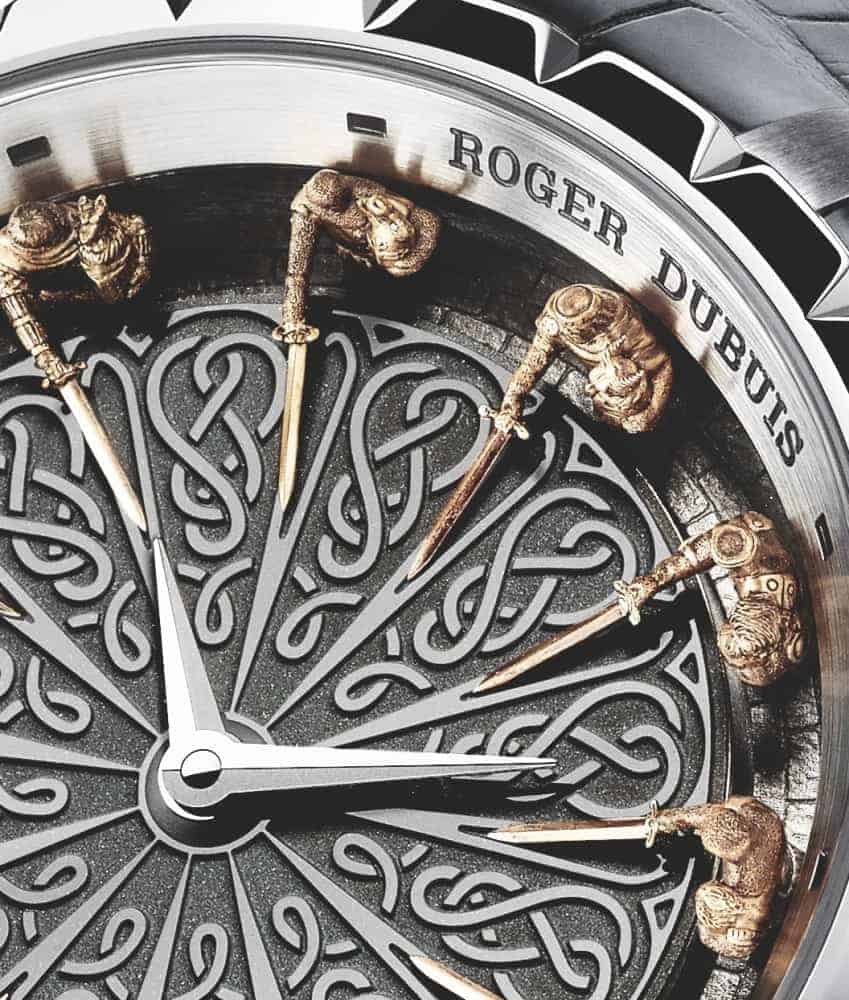 The new version of this watch is simply called "Knights of the Roundtable II" and comes with 12 exquisitely engraved and finely sculpted bronze knights replacing the traditional hour-markers.  Every knight is unique in its own right, requiring a day of work from a team of highly skilled artisans. It also takes an entire month to make just two dials, so you can just imagine how much work it's going into a single timepiece.
On the watch, the bronze knights form a perfect circle around the precious black jade dial, taking their swords out so we could read the time a lot faster/easier. A selfwinding Calibre RD82 movement powers this bespoke timepiece, which is nestled inside a lovely 45 mm white gold case.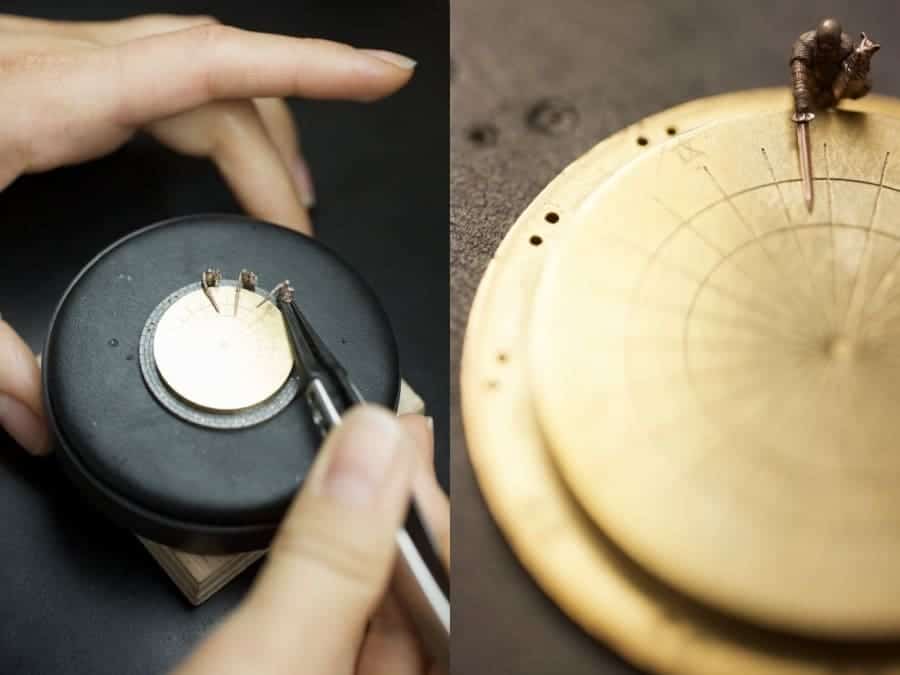 The unique calibre has 172 components that are hand finished and stamped with the Poinçon de Genève, a guarantee of the origin, exclusivity and expertise of the watch. Roger Rubuis produced only 28 pieces of the first jaw dropping model inspired from King Arthur's legend, and probably the same number of units will be available as "Knights of the Roundtable II".
[Perpetuelle]