Takeoff with AVX Aircraft's Flying SUV
Updated on August 31, 2017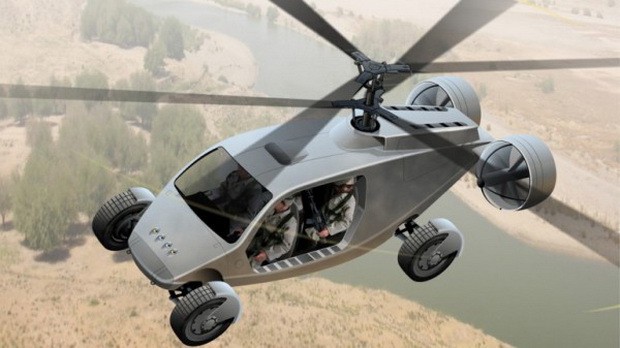 The AVX Aircraft Company has developed probably the ultimate SUV, a sort of Hummer with retractable wings that can fly and go on any kind of terrain. The AVX flying SUV was originally designed for the US Defense Advanced Research Projects Agency and it can basically do everything a great SUV can do with the added ability of vertical takeoff and landing (VTOL) capability.
The four person all terrain vehicle converts from road to flight mode in just 1 minute and has a cruising speed equivalent to a light aircraft.
The staggering array of features available on today's luxury SUVs boggles the mind; the best of the best basically do everything but perform oral sex on the driver. It has a payload of 1,040 and features automated takeoff and landing flight control which makes it even more impressive.
AVX Aircraft's Flying SUV has a range of 250 nautical miles on one tank of fuel and it can cruise at an altitude of 10,000 ft. On ground, this amazing vehicle can reach an impressive top speed of 80 mph and in the air it can go with up to 140 mph.
We don't know yet if we're going to see this flying SUV on the market anytime soon but it will surely be a hit in the luxury sector!
[JamesList]