Steve Jobs' Venus Yacht by Philippe Starck Unveiled
Updated on August 31, 2017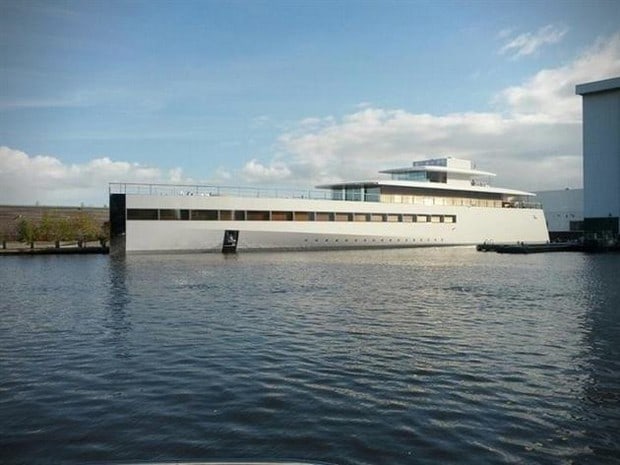 The visionary and creative genius behind Apple, Steve Jobs, has commissioned the Venus superyacht sometime before his passing away. The designer appointed for the project was Philippe Starck, who has worked in close collaboration with Steve Jobs to achieve this masterpiece of sailing.
The vessel was recently launched in the presence of Mr. Jobs' widow, Laurene, and three of their children, at the Netherlands-based manufacturer of yachts Koninklijke De Vries. The name depicts the Roman goddess of beauty, sex, fertility, womanhood, victory, prosperity and love, the equivalent of the Greek goddess Aphrodite.
Measuring 80 meters in length (262 feet), Venus superyacht was crafted from aluminum and glass. Overall boasting with a sleek design, Steve Jobs' Venus features huge square windows and a rather simple sundeck, adorned with teak wood. As an aid to the ship's very important controls, the wheelhouse was endowed with seven iMacs measuring 27 inches in diagonal.
Philippe Starck and Steve Jobs tried altogether to design a rather sleek interior with 10 feet high window panels for the 40 feet long cabins, alongside a Jacuzzi, as Walter Isaacson, the biographer of Steve Jobs, declares. Long before his passing away, Steve Jobs used to say: "I know that it's possible I will die and leave Lauren with a half-built boat. But I have to keep going on it. If I don't, it's an admission that I'm about to die."
A sad ending to our story of a magnificent piece of cruising vessel, but it was well worth it. We respect Mr. Jobs and all he has meant, means and will mean.
[TheVerge]