Peter McKee's Speedboat Pool Table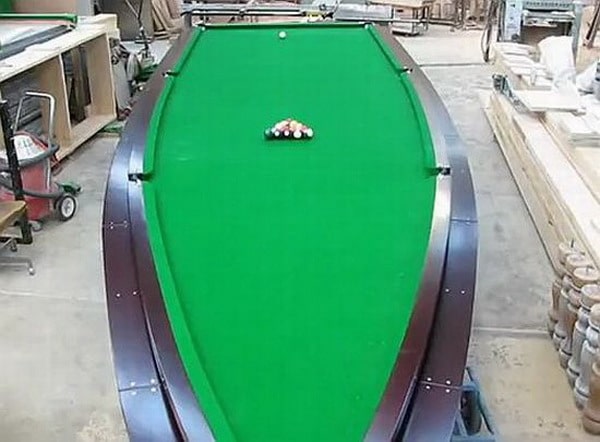 Peter McKee, the owner of Master Billiards from North Parramatta, created this custom pool table for a special client on request from a… 21 foot speedboat. The vessel to pool table conversion costs $60,000 and since the shape of the boat wasn't rectangular as a normal pool table the result is an unusual pool table with seven pockets.
This cool pool table even has a ball return system and once a ball enters one of the seven pockets, it goes along a pipe before moving out at the rear of the table. The boat, now pool table, boats on the side the words Brian, B Dog and the B and pays homage to the 28 year old water skier Brian Rix who suffered a tragic accident back in 1999 on the Fritzroy River.
So.. if you ever want a cool pool table that will definitely amaze all your guests Peter McKee from Master Billiards is the right man from the job because he can probably turn anything into a pool table.. including a 21 foot boat.
[Source: BornRich]