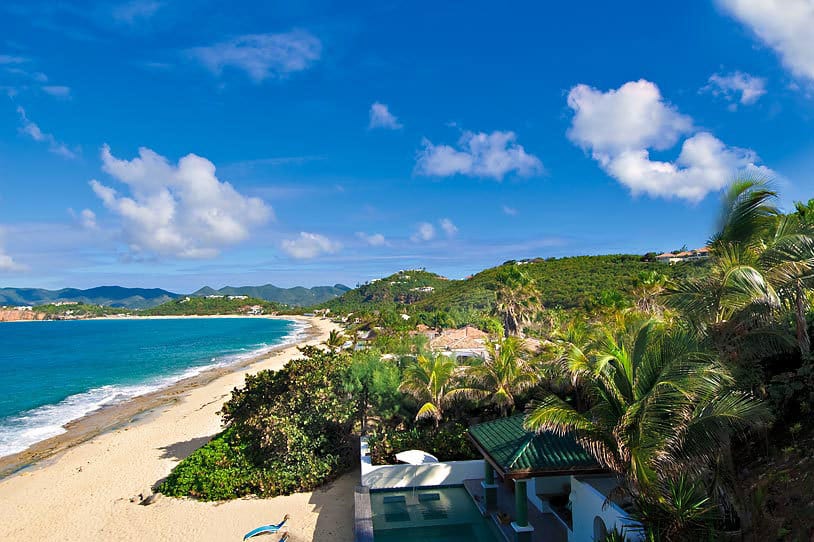 If you're planning to head to Terres Bases – Baie Rouge, in St. Martin, here's a magnificent resort to choose – L'Oasis. It is flanked by the crystal-clear azure waters of the Caribbean Sea on one side and a lush palm garden on the opposite one.
The pristine sands, the warmness of the water and the luxury of the villas are three major factors that will draw you here. The villas provide extensive levels of comfort in a setting where Caribbean stories are born. And what staggers us the most is that this place lacks kitsch and cheapness. Mind you, getaways like L'Oasis are very rare.
Aside from feelings of luxury, expensiveness and royalty, there's not much to ask for. Privacy – yes, maybe, but the resort is already fully gated. Style – the Moroccan-like design will instantly catch your eyes. Contemporariness – yes, there's plenty of it throughout L'Oasis, from rooms to amenities and beyond.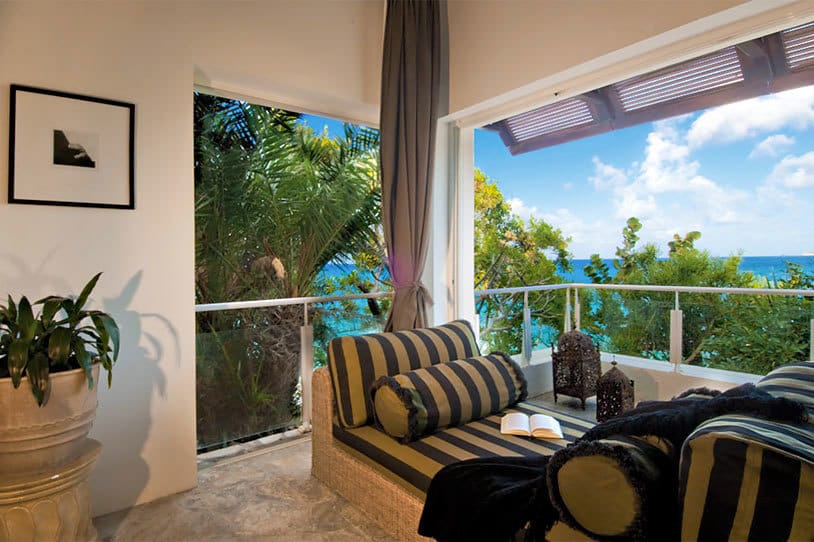 The official description states: "A dramatic domed entry with a fountain, a fully equipped media room with large Plasma TV, five king bed suites and one suite with twin beds, a gourmet kitchen with a full-time chef make this magnificent property the best of the Caribbean." The beachfront estate also sports a fully-endowed spa with gym room fitted with Multi-Station Universal, an elliptical machine, free weights, Plasma TV, massage room with two tables, manicure/pedicure spot, bathroom with steam room, exterior Jacuzzi, treadmill and many more.
One of the activities you'll definitely want to try at L'Oasis is swimming – therefore guests are provided with two choices: they can either take a dip into the sea or choose to relax in either of the two swimming pools – one on the sand, alongside a spectacular beach pavilion, and the other at the villa.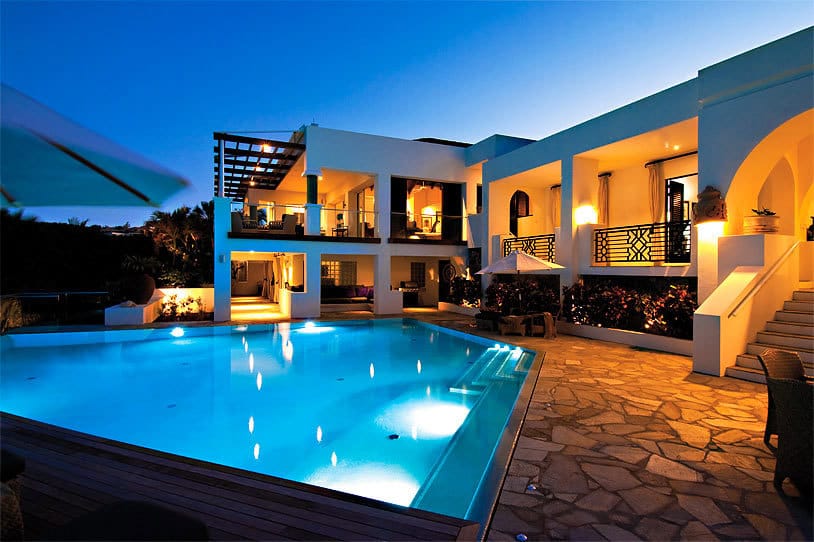 [HomeDsgn]