2012 Louis Vuitton Tambour Regatta America's Cup Watch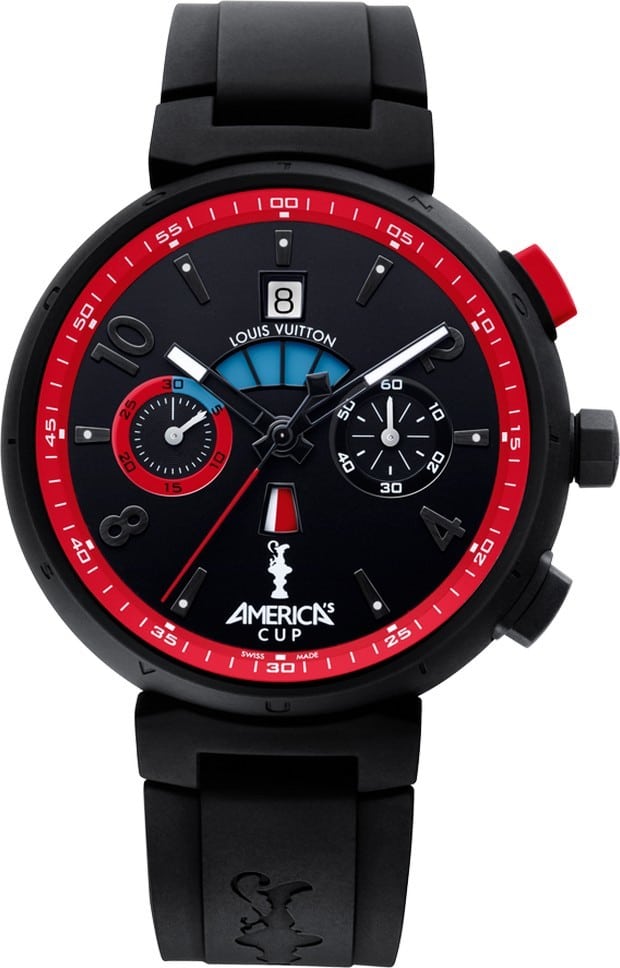 With the 2012 America's Cup on the go, Louis Vuitton has gladly presented a brand new limited edition regatta watch. Some say the competition is called "the oldest trophy in international sport", as this year celebrates the 34th edition.
The whole tournament consists of three main stages: the America's Cup World Series, the Louis Vuitton Cup – the America's Cup Challenger Selection Series, and, the last but not the least, the America's Cup Finals. As we speak, the America's Cup World Series is taking place, 4 of the races having already been completed, and 2 stages remaining.
The following stage will start during the 12th of May 2012 from Venice, Italy. Regarding the timepiece, it is part of the Tambour collection, encompassing a 44 millimeter rubber-coated steel case and an automatic mechanical movement with the fabled 5-minute regatta countdown.
We can also effortlessly see the America's Cup logo on the bottom half of the dial and imprinted on the rubber strap. Needless to say, the movement is a highly accurate flyback chronograph. Launched as a limited edition of just 720 units, you'd be lucky to be able to get one. Anyways, it looks absolutely great.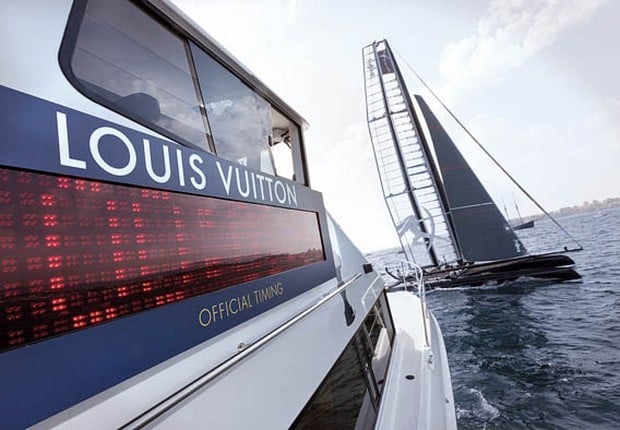 [Perpetuelle]