11∙11 Yacht Is Benetti's Latest And Most Stylish Project Yet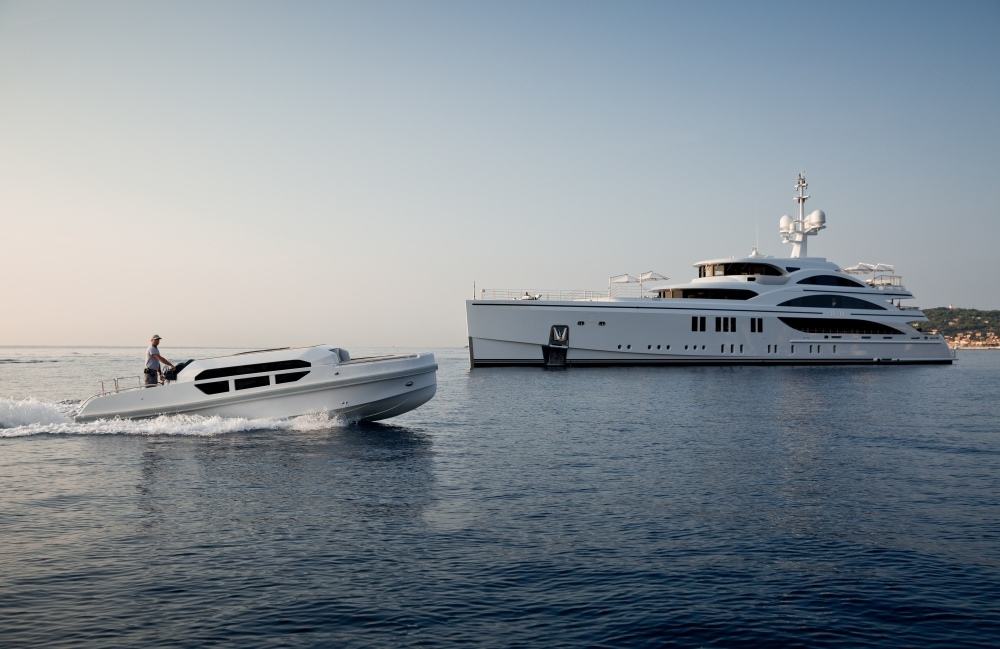 Unveiled at the latest edition of the Monaco Yacht Show, this stylish 63-meter superyacht set sail with the sole purpose of leaving anyone around it in total awe. The charming 11∙11 yacht was built by the Italian shipyard Benetti towards the end of summer 2014, featuring a distinctive vertical axe bow, four opulent decks and being able to accommodate up to 12 guests on board – aside from the 16 crew.
Guests are accommodated over six sophisticated cabins and the owner of this beauty will have the privilege of enjoying two of them, specifically the VIP suite and the master suite. The full beam VIP suite is found on the main deck and includes a chic study area and walk-in wardrobe, with six full height windows, allowing natural light to make its way in.
The additional four guest cabins are located on the lower deck, comprising of two large double cabins and two twin cabins that are equally appealing. They all feature spacious en-suite facilities with the finest Italian marble and bespoke Lalique crystal taps and we should also mention that many of the furnishings on board have been child-proofed.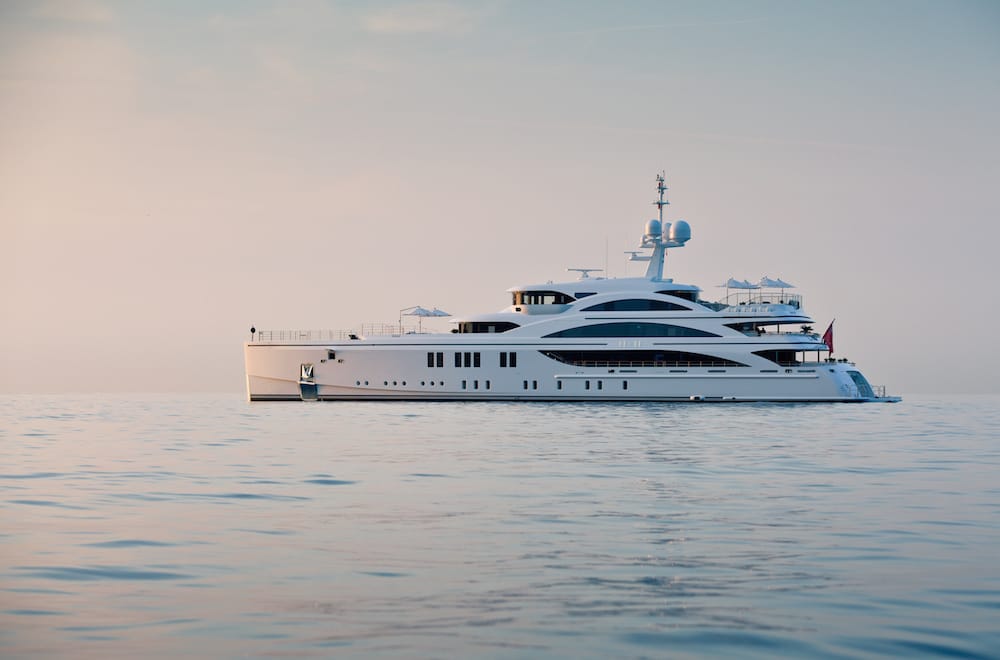 When it comes to social areas, it doesn't get better than the main saloon on the 11-11 yacht, which welcomes passengers with a large, plush, U-shaped sofa surrounded by a unique cushioned coffee table; all the while, the airy ambiance provided spectacular views, day or night.
With stylish touches such as bright Italian marble floors and a bespoke balustrade, hand-crafted from marine grade stainless steel, it's pretty easy to be more than impressed.
On the upper deck aft a total of 14 guests can enjoy a fancy dinner over a dazzling backlit quartzite dining table. Here you will also find a bar, crafted from natural Italian fluted stone, while 2 symmetrical seating areas, with custom-fitted sofas, complete this incredible setting.
Apart from the dreamy accommodations and the yacht's luxurious amenities, the technical details are also important, with twin CAT 3512C engines offering a top speed of 17.5 knots and a cruising speed of 15 knots; the range currently stands at 5,000 nm, which should be more than enough for most of us.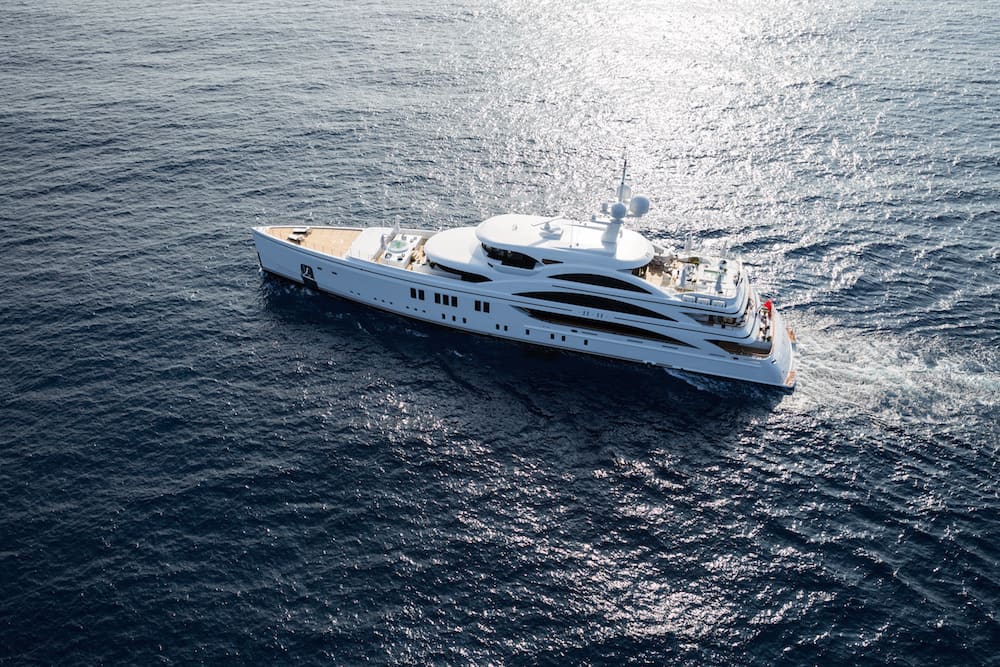 [superyachttimes]