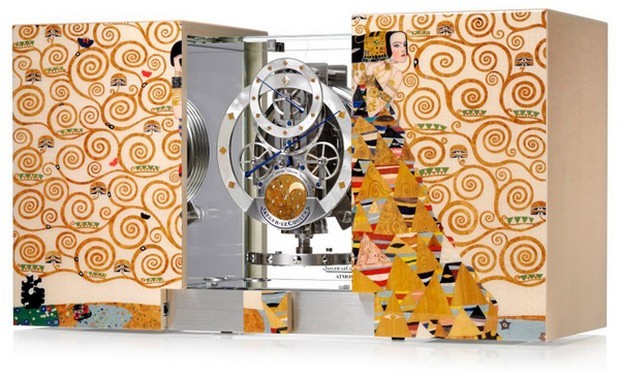 The most recent creations in the world of artistic designs is Jaeger-LeCoultre's Atmos Marqueterie. The fifth generation of this impressive series was reportedly dedicated to Gustav Klimt and The Waiting – his most fabled frieze.
This unique piece, a true epitome of exquisite craftsmanship and skill, can be easily and undoubtedly called a true masterpiece. The superbly modeled marble and colored stone mosaic was manufactured through high precision and incredible attention to detail, ultimately being presented with marquetry motifs and a glass cabinet which displays the contraption very beautifully.
In fact, it is quite interesting how it catches your attention through its exquisitely defined structure, a wonderful incursion into the dreams, aspirations and experiences of its creator.
A typically stunning Atmos clock, this contraption will reportedly be manufactured as a limited edition of just 10 units with prices to be unveiled in the near future.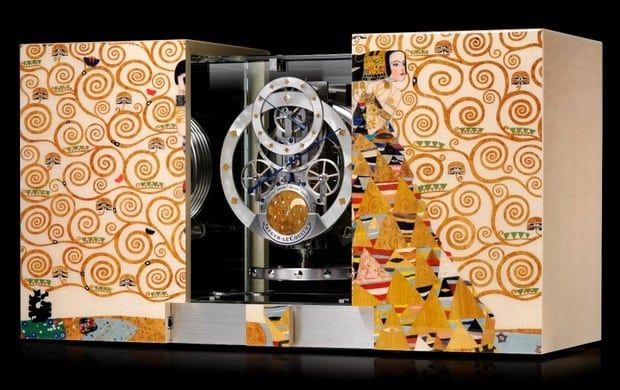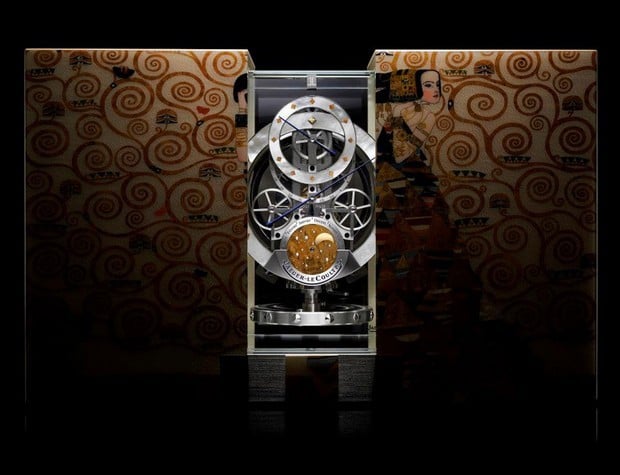 [Jaeger-Lecoultre]