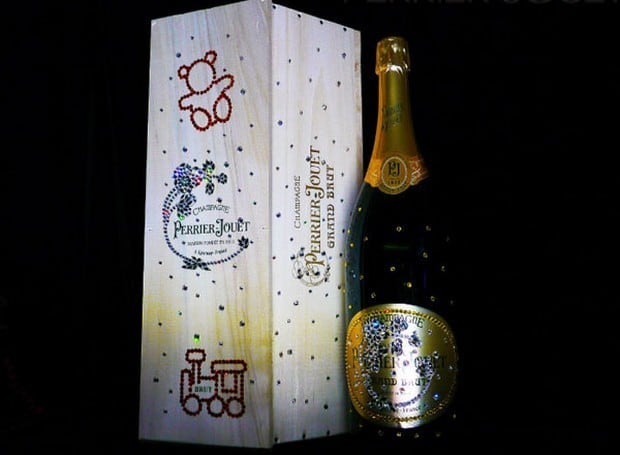 Renowned for the Little Love Stories sculpture series, crafted from LEGO bricks, embellished with Swarovski Crystals and coated with different materials, the Australian artist Cimon Art has recently been called by the famous champagne house Perrier-Jouët and Status Luxury Group (also known as SLG) to design a special bottle of the fabled Grand Brut, whose purpose is to honor the Celebrate Your Status Gala auction, by SLG, due to take place on the 17th of December 2012, to benefit Petra Nemcova's Happy Hearts Fund – HHF. The Happy Hearts Fund is a worldwide nonprofit organization which focuses on rebuilding schools and providing opportunity and hope to children, after natural disasters.
It is the second year when the Celebrate Your Status Gala takes place, aiming to raise around 2,000 toys for HHF and $20,000 in funds. You won't have to struggle much in order to notice the Swarovski Crystals, which have been superbly encrusted throughout the bottle and even on the wooden case it comes in.
The artist has also used crystals to highlight the anemone, Perrier-Jouët's signature, on the face of the case. The same wooden case also features some additional motifs, like a toy train engine in fire-red crystals and a teddy bear in fire-orange crystals. And, above all, to garnish the wooden case with the holidays' celebrative atmosphere, the artist has encrusted it with all sorts of crystals, of different sizes and colors.
The bottle's label, on the other hand, has been decorated with a flower motif, repeated for several times, in clear petal crystals, surrounded by arrangements of pale yellow crystals. The rear of the battle is gorgeously trimmed with a clear crystal flower with a golden stem. The three liter bottle is further decked with Swarovski crystals and comes marked with the signature of Cimon Art.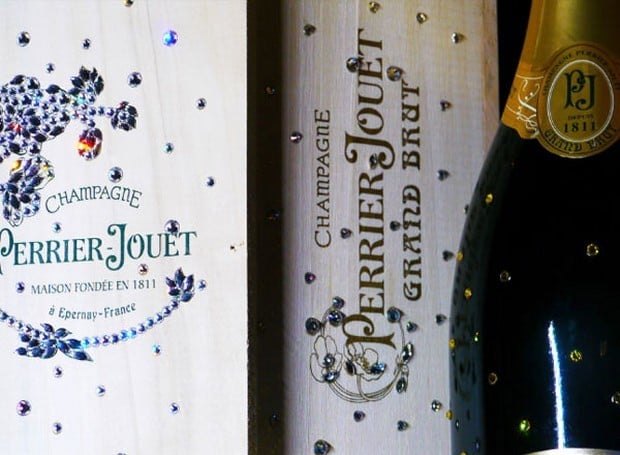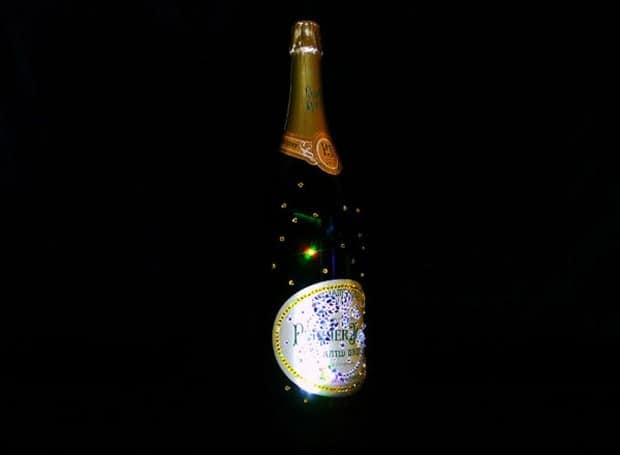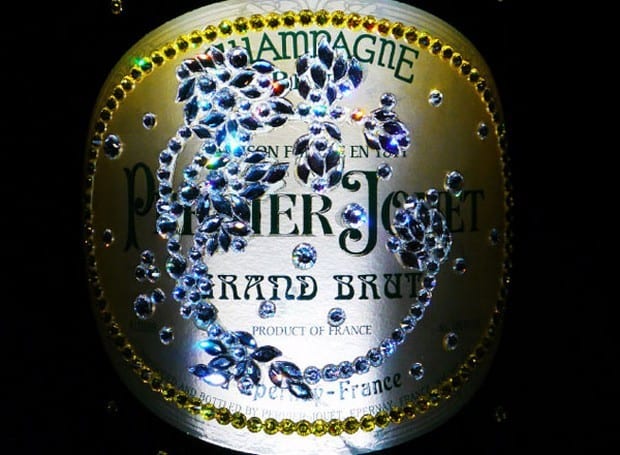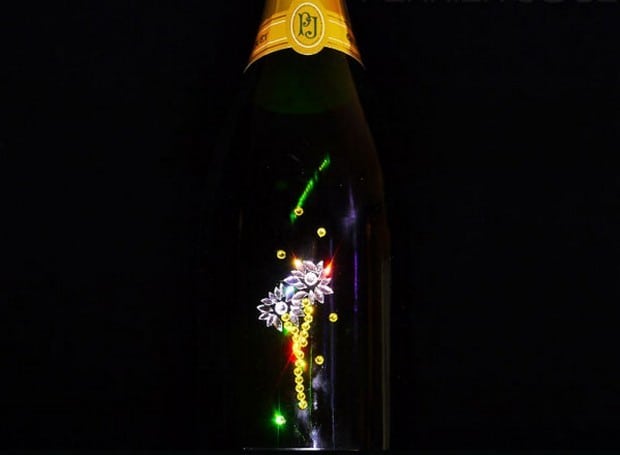 [Cimon Art]