evian's 2013 limited edition bottle by Diane von Furstenberg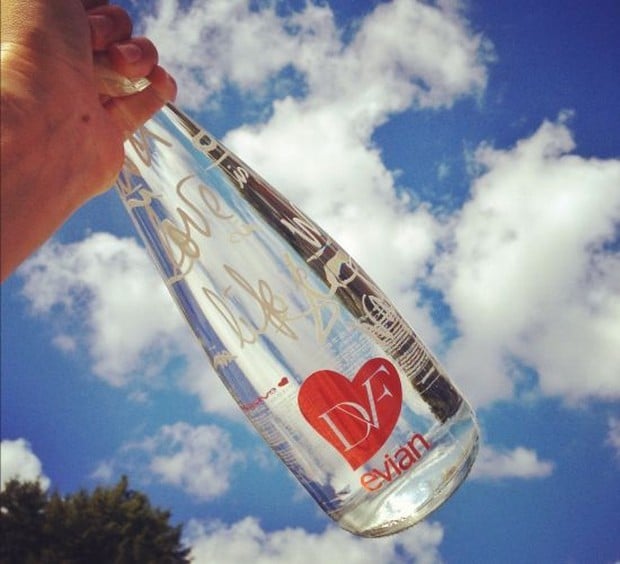 Having manufactured the most expensive water bottles in the world, the French brand of premium natural mineral water Evian has co-worked with extremely famous designers like Issey Miyake, Jean Paul Gaultier, Paul Smith, the French fashion house Courrèges and Christian Lacroix since 2008. The water inside the brand's exquisite containers comes from several sources near Èvian-les-Bains, on the Southern shore of Lake Geneva.
As the New Year has already started, it is time to tell our readers something about the intentions of Mrs. Diane von Furstenberg. She has managed to design, develop and unveil a stunning flacon, evian's 2013 Limited Edition Bottle. The American designer is in fact a world famous pioneer in the fashion industry, through her own DVF brand.
The point behind the design of the bottle is that it symbolizes the inspirational lifestyle and Furstenberg's youthful mindset, without any compromise related to the value and the fame of Evian. This way, Diane von Furstenberg has been named the first American and female fashion designer to be appointed for this particular bottle collaboration.
The ink on the label is entirely organic, providing a first insight into the exquisiteness of its water, through the heart DVF logo in an interesting tone of vivid red. The bottle contains 750 ml of the famous water.
In addition, Mrs. Furstenberg has also imprinted her handwritten mantra, stating that "Water is life is love is life is water…" Let's not forget the fact that the bottle is manufactured entirely from recyclable packaging and comes sealed with Evian's brand new screw cap design, which locks the drink well inside.
The commercial figures of Evian are quite astonishing – the brand has reportedly sold in excess of 10 million Limited Edition bottles worldwide, across 150 countries. This particular version is offered for $8 or $50 for a dozen. Needless to say, the water is bottled in top notch facilities. It takes a whopping 15 years for each drop of water to sip through mineral rich glacial sands in the flawless French Alps. Tasty!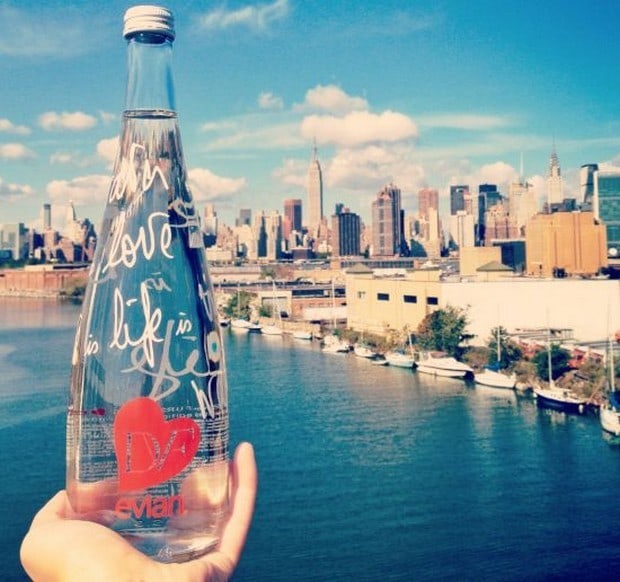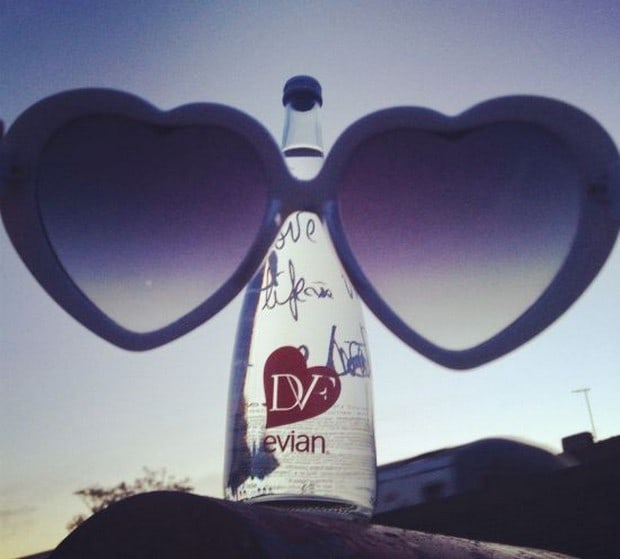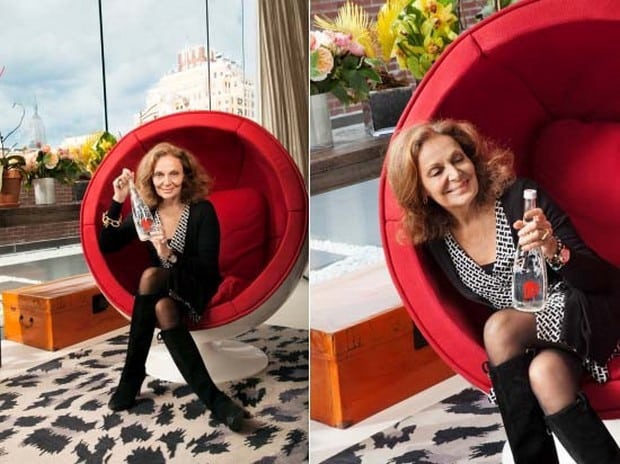 [Evian]