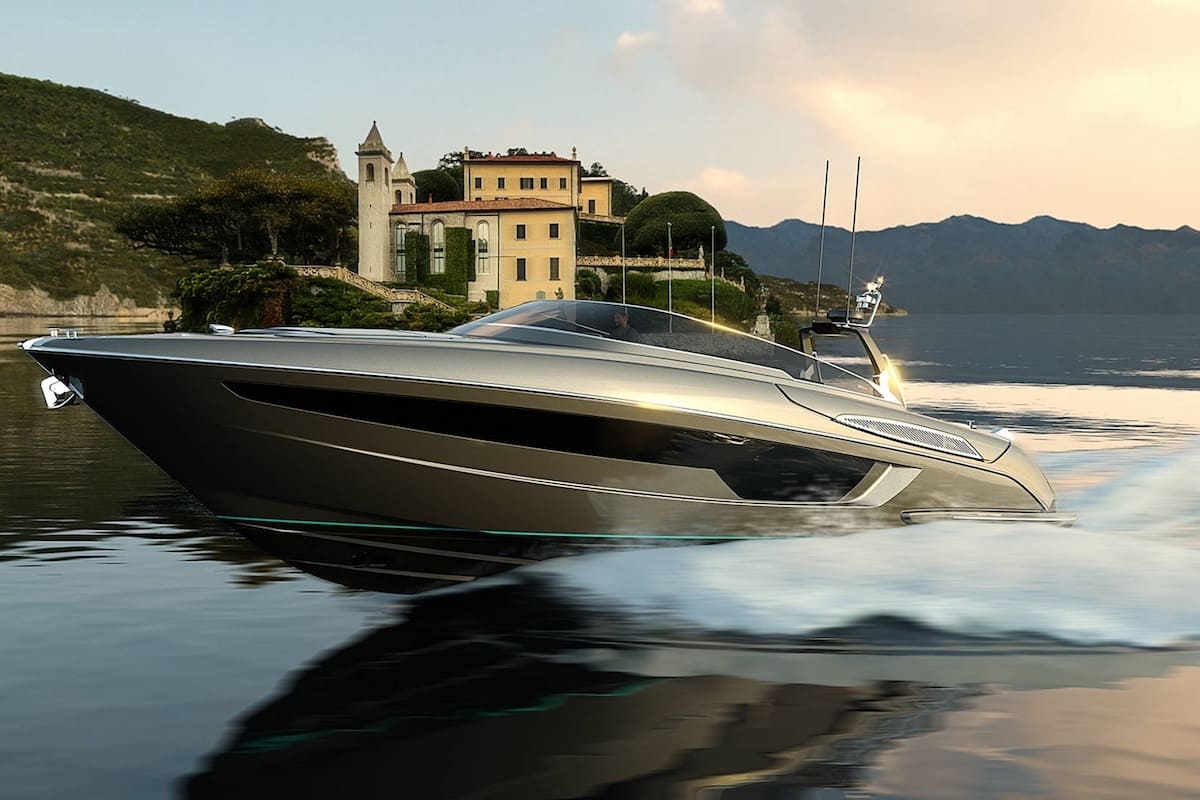 The 2017 edition of BOOT Düsseldorf was the place where the guys at Riva Yacht have decided to unveil their newest project, a gorgeous open yacht called Riva 56′. Showing off a completely new hull, this sleek vessel features the best technical options available at this time, with high gloss mahogany, natural teak and many other bespoke design elements adding to the appeal and exclusivity of this stunning boat.
Riva 56' is being developed as we speak in cooperation with Officina Italiana Design and it's set to feature large glazed windows, aggressive metallic shades on the exteriors and lavish detailing inside in stainless steel and wood. The aft area is where a small garage will accommodate a Williams 325 tender, behind the carbon fibre hatch, but there are many other goodies to talk about.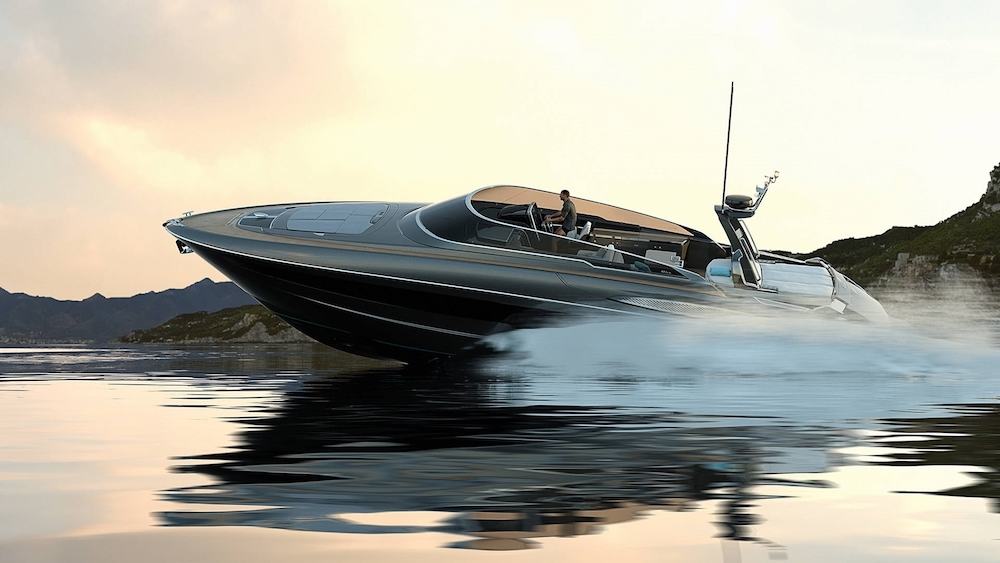 The living areas are more than stylish, with an ample sundeck leading into the lounge on the main deck. Underneath the roll bar, the comfortable forward-facing sofa combines with an L-shaped sofa and teak dining table to form a wonderful dining area.
The foredeck is perfect for some good times aboard, with a sun pad that can be also protected thanks to a top, while a glazed floor area with a special non-slip surface is set to get your attention as well. The standard layout offers two guest cabins and three bathrooms, with a dinette, galley and crew cabin with separate access.
Furthermore, the future Riva 56' owners may opt for either twin 1,000 HP MAN engines or twin 1,200 HP MAN engines, and regardless of their choice, they'll get a V-Drive propulsion system and possibly a Seakeeper stabilizer set to minimize roll at all times. What will it be?