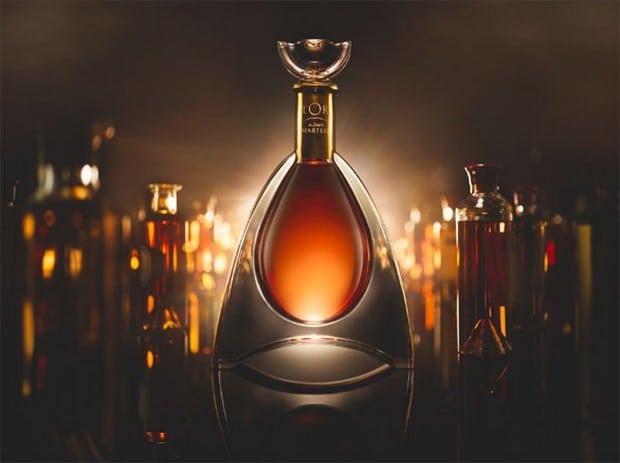 One of the biggest cognac manufacturing houses in the world, the House of Martell, has recently asked the acclaimed French interior architect and designer Eric Gizard to pen down a one off, special edition gift box to encase one of the house's most beloved spirits – this is how "the Gold of Jean Martell" – L'Or de Jean Martell – was born.
The cognac manufacturers of the House of Martell have been searching for the most interesting and taste buds-impressing taste for three centuries now. L'Or de Jean Martell represents a staggering blend of more than 400 eaux-de-vie, some of them having aged for over a century.
The artist has taken inspiration from both the curiosity cabinets, places where collectors used to keep their beloved treasures in Renaissance Europe, and silver cloches from the most opulent of restaurants. The result, reportedly dubbed the "Dôme" by its creator, also features a mirror behind the bottle and an elegant pedestal to serve as a throne for the precious booze.
Eric Gizard has chosen to garnish its work with these in order to highlight the uniqueness and the strong character of the L'Or de Jean Martell. At a single push, curious figures will also reveal a hidden book, inserted at the base of the container.
Eric Gizard wanted to further enhance the experience of serving this cognac by encasing it into a leather Dome, which is respectively hidden inside a fine cover crafted from thermoformed fabric. He explains: "I love this slow, gradual discovery of a well-hidden secret." His initial description of its work goes like this: "I love the contrasts between rough and smooth, matt and shiny surfaces.
The fine-grain leather that feels smooth against your skin, the outline that the stitching creates, the metallic lustre of a lid which sits perfectly enshrined within its container…"
As for the spirits, what can we say – a gorgeous copper-golden cognac with rich and strong scents, dark fruits aromas, with a clearly exquisite taste on the palate, well balanced and round, with delicate hazelnut smacks.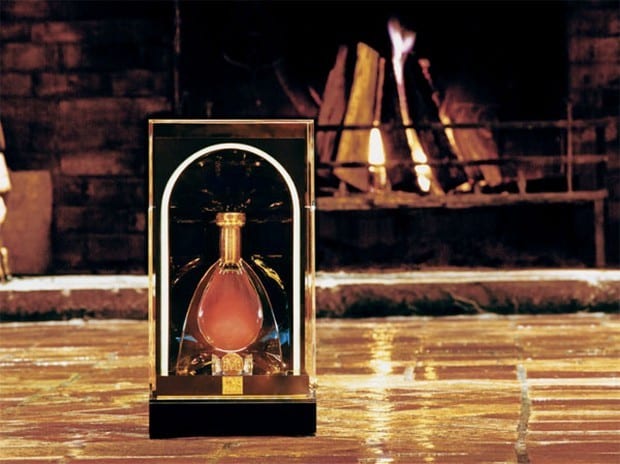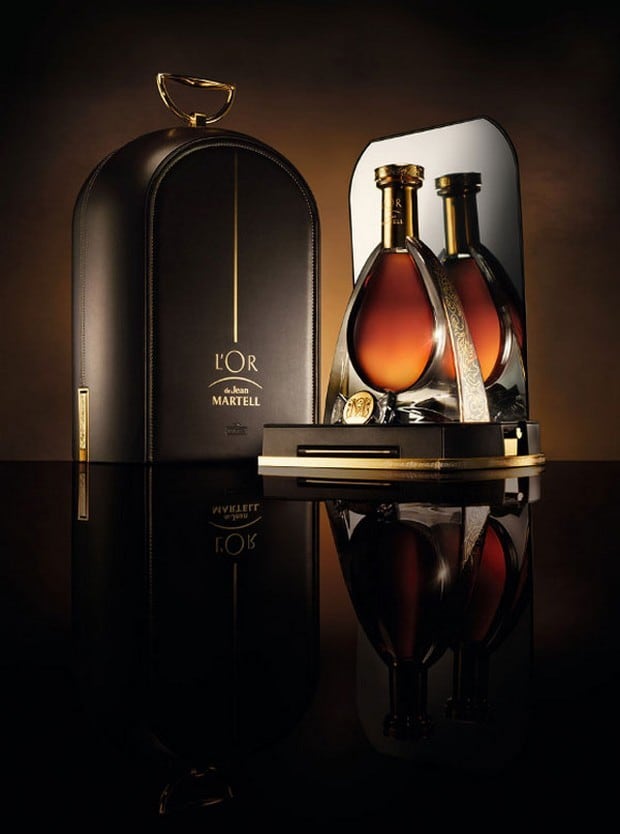 [Martell]