Hotel Review: Corinthia Hotel St. George's Bay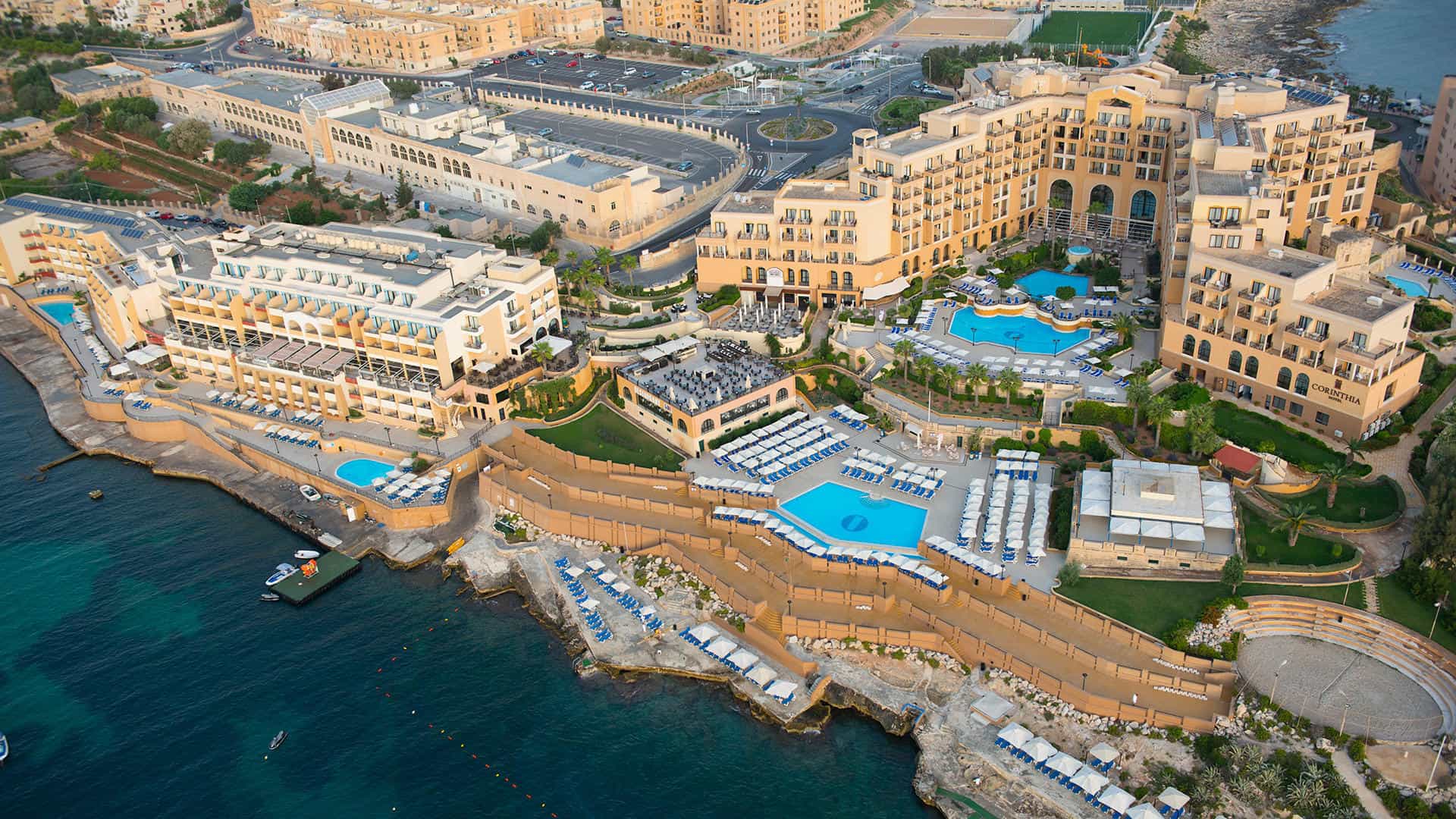 Somewhere in the Mediterranean Sea, to the south of Sicily, there are three lovely islands with a fascinating past, superb landscapes and always welcoming weather. The Maltese Islands as they're called, include Malta, Gozo and Comino, and boast of lovely old little fishing villages, picturesque towns, rolling hills and peaceful scenery. Malta is one of the most special of them, and probably on the list of many travelers.
During our short trip there, we chose to stay at the Corinthia Hotel St George's Bay for a few days and we couldn't be more happy with our decision. This place is like an oasis right next to the Mediterranean Sea, tucked away from the island's busy tourist spots, but close enough to everything we needed.
St George's Bay is safeguarded against the more party oriented and busy places on the island, but it's close enough to nearby towns should you need something else. The resort is situated right on the coast of St George's Bay, with quick access to the nearby beach, packed with tourists during summer and with plenty of opportunities for fun and entertainment, dining and drinking.
First Impression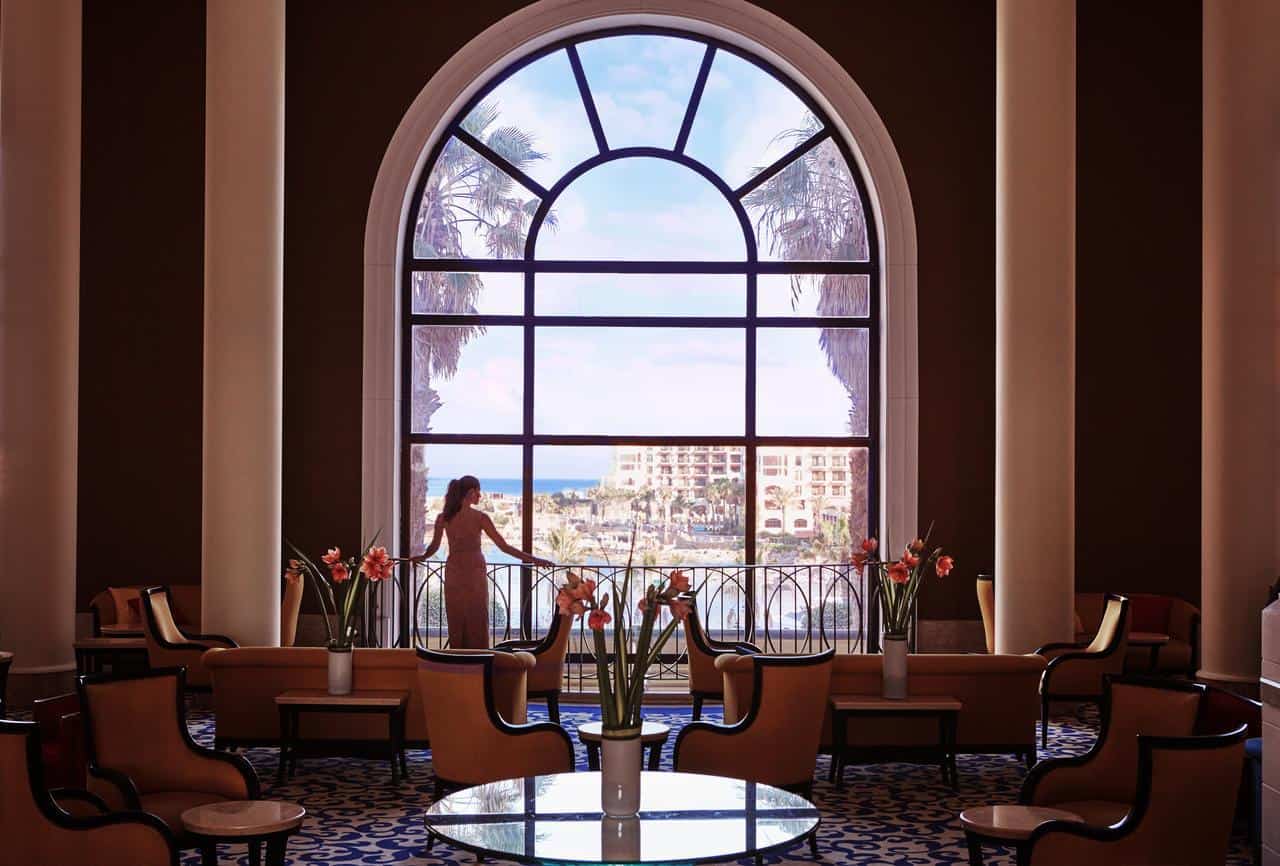 Being one of the best luxury hotels on the island of Malta, Corinthia Hotel St. George's Bay will mesmerize you with everything it offers, from superb views of the Mediterranean to irreproachable service and some of the greatest amenities you'll find in a hotel. Staying here is one of those dreams that come true, even if it's for just a few nights.
When you step inside, the palatial foyer attracts your view immediately with its towering columns and luxurious appearance. Marble and high ceilings, old fashioned furniture are some of the things that make your first impression of the hotel. The accommodations at Corinthia are posh but comfortable at the same time.
The hotel's architecture is superb, the views are wonderful all around and the most impressive part is that all their rooms and suites – a total of 249 – have a stunning sea view.
Accommodation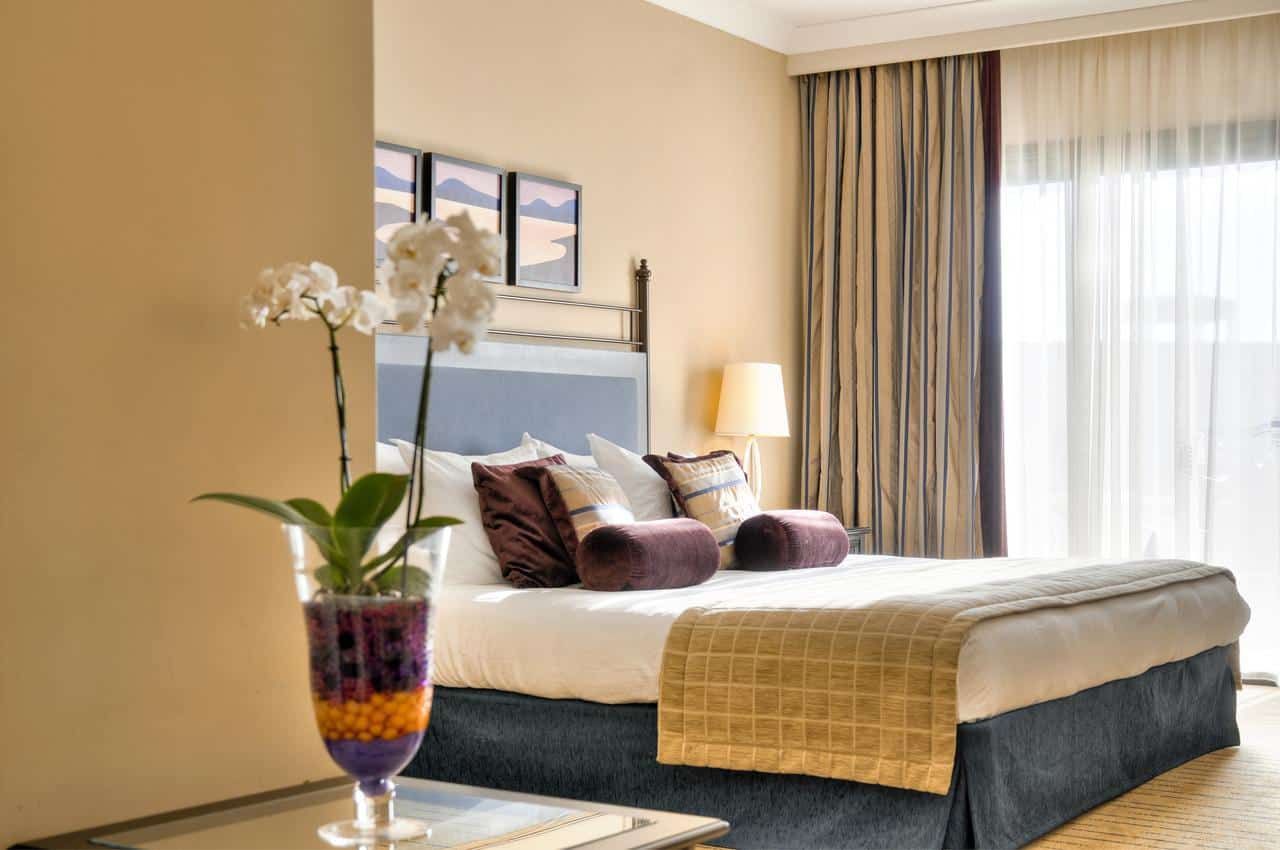 We've had the opportunity to try their massive Deluxe Suite, a 48 square meter room with a timeless design and a massive terrace. The suite has a large bedroom, queen size bed, comfortable lounge and another small balcony overlooking the Mediterranean Sea. Among the features there's everything you might expect from a five star hotel like this one, including all the little luxuries and extras.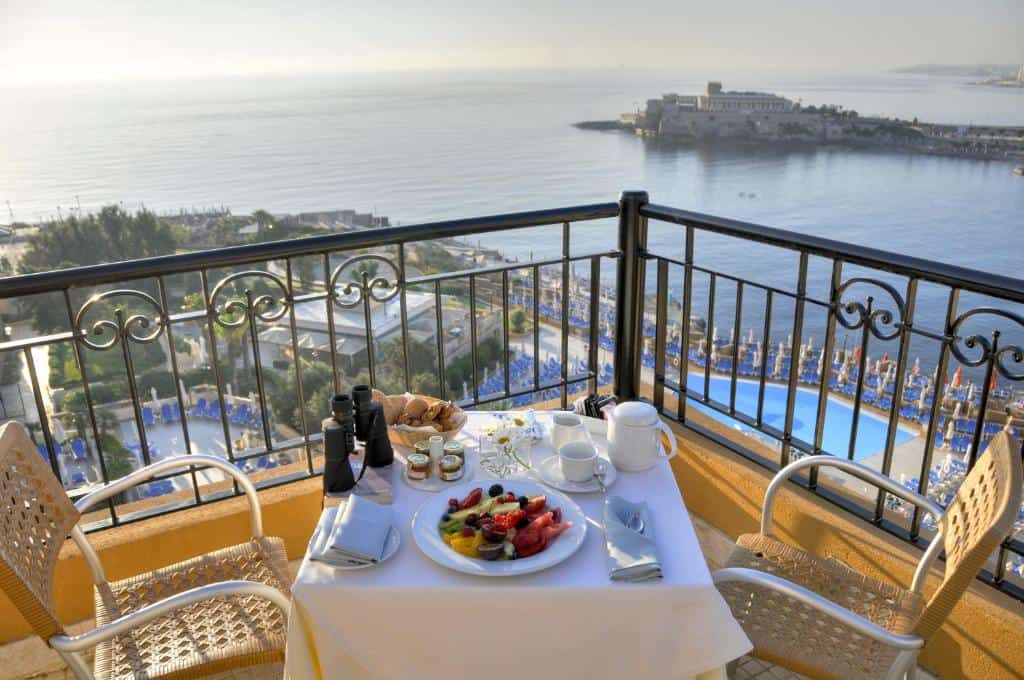 They've got a dedicated host service, private entrances, cable and satellite TVs, mini bar and tea and coffee-making facilities. Booking a suite also comes with the privilege of having access to their superb Executive Club Lounge, which offers refreshments throughout the entire day.
Eating & Drinking
For breakfast, lunch or dinner, Corinthia St. George's bay has no less than eight different restaurants & bars, with seasonal options and a wide range of traditional dishes from the Maltese cuisine and also some Italian and Asian courses.
Among the restaurants, Caviar & Bull is well known in the area for serving modern Mediterranean cuisine including in house made smoked salmon, sweet truffles and plenty of caviar. The Henry J. Beans restaurant on the other hand offers a wide array of American dishes, like kitchen grill and burgers, making you feel like you're not in Europe, but in a real American restaurant, with 'big' portions and all.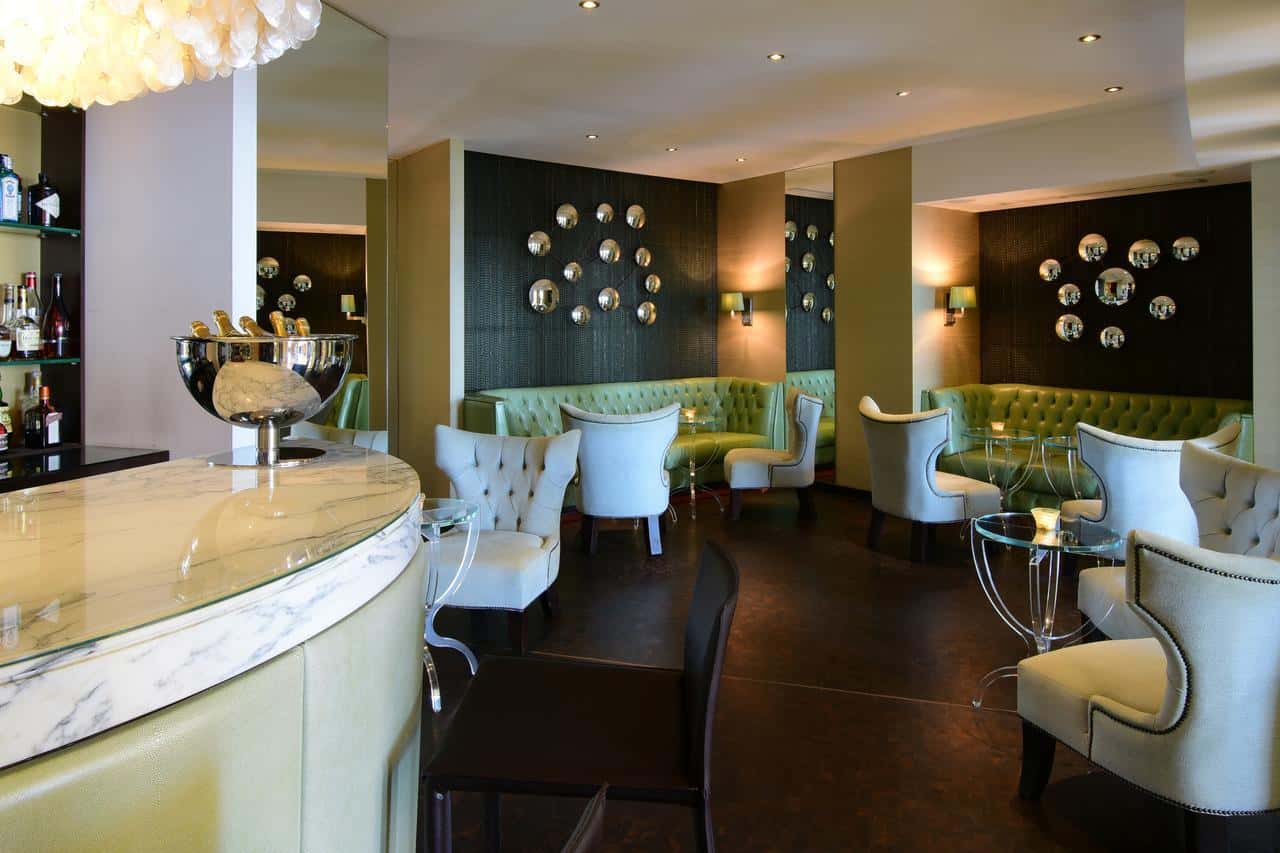 The breakfast was nice as well, with plenty of choices available, from dried and fresh fruit, to cereal, yogurt, pancakes and the English breakfast. And you can even enjoy it from your balcony, with the stunning sights of the sea.
As we mentioned, the Executive Lounge gives you access to something more. It's placed on the fourth floor of the hotel, having the same stunning views of the Mediterranean and offers tailor made services. There you can enjoy plenty of soft drinks, coffee and tea, beer and good wines, all of them on one of their comfy canapes.
Spa & Wellness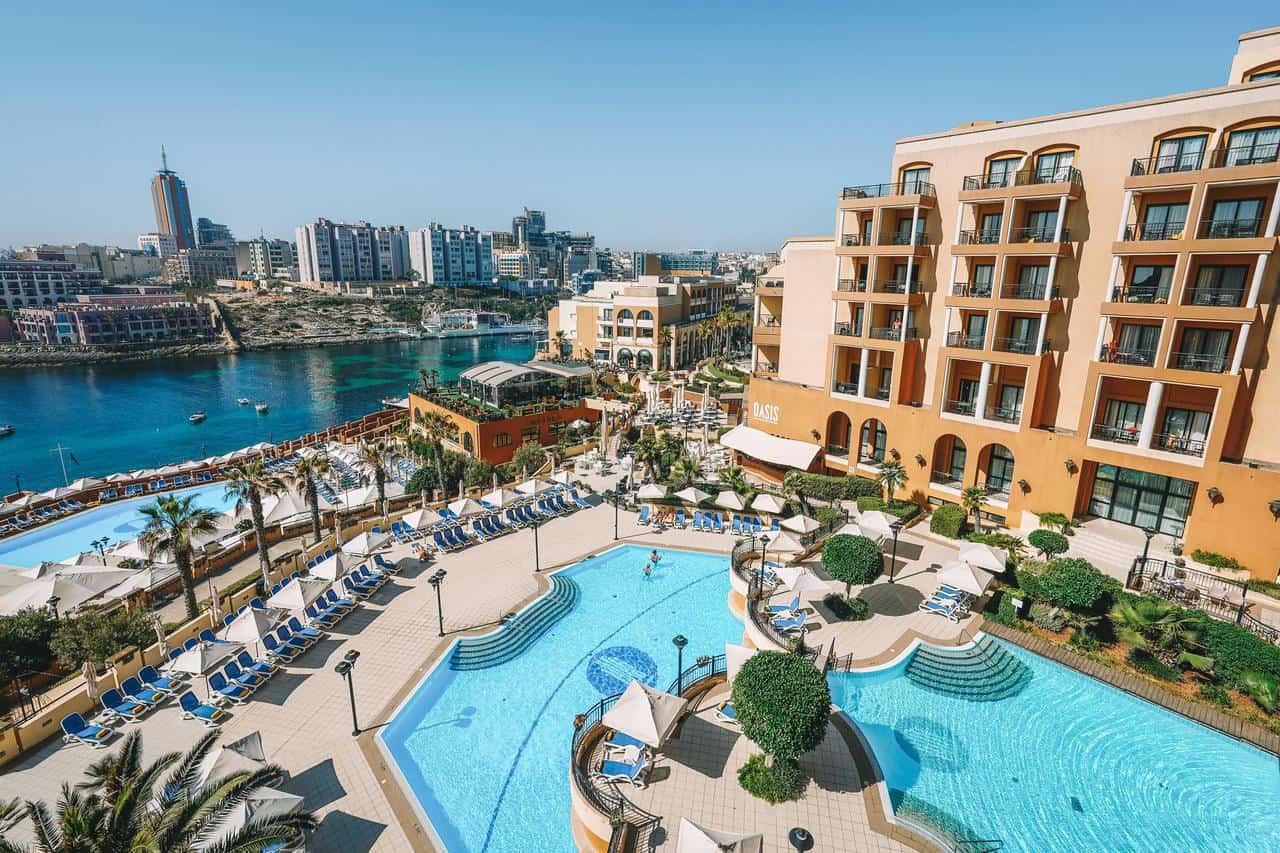 The hotel's spa and wellness area features no less than seven outdoor pools and a nice access path to the sea through a rocky beach area, allowing for more than enough swimming options. There's as well an indoor pool, connected to the outdoor ones via a nice little bridge. The wellness area comes with sauna, spa treatments and whirlpool tub, and a fully equipped gym with personal training services.
The gym and fitness area, combined with all the comfort of the Corinthia St. George Hotel's spa and sauna are just perfect after a full day of strolling around the island trying to soak in as much of the culture and views as possible.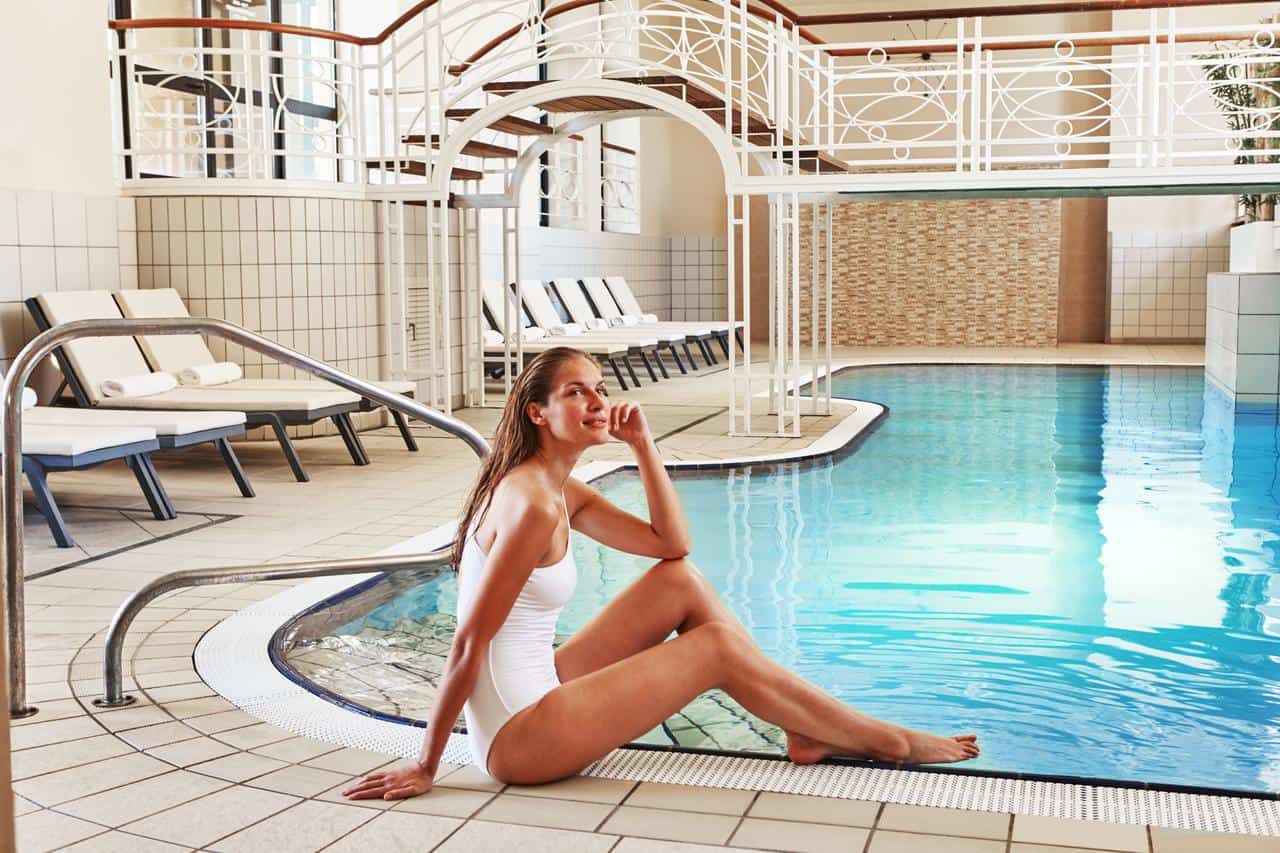 The private beach of the hotel proved to be a real breeze since most of the other beaches are noisy and crowded with other tourists. But you could also enjoy the interior pools should you want to stay away from the sea itself.
If you're more of an active person, the water activities that the hotels offers might be worth trying. They include water sports such as jet skiing, water skiing, canoeing, parasailing, paddle boarding and wake boarding. You could also try their speed boats or even scuba diving if you feel more adventurous. While we couldn't have tried them all, we made a promise to ourselves for a comeback.
Final Thoughts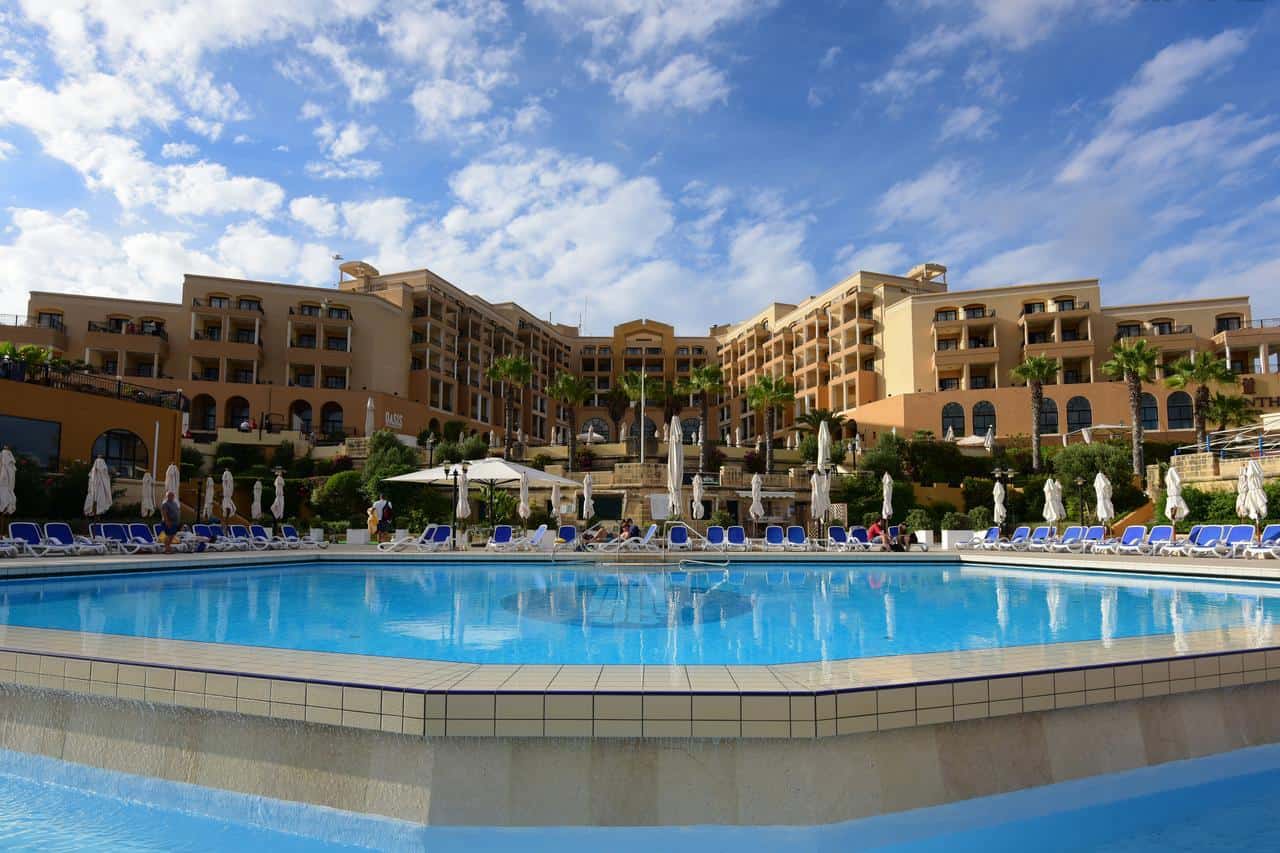 Corinthia Hotel at St. George's Bay has everything you'd ever need. Think of it more like a resort, with so many luxuries and activities included. While there, you only need some sun, because the fun and relaxation are included with the hotel.
We were super impressed by the hotel's wonderful staff, especially Mr. Andrew, who was probably the most awesome host 🙂 The stunning views from our suite, the lovely outdoor pools and the delicious food at breakfast and at Caviar & Bull almost made us forget about the rest of the island. Staying here was a real treat!
Where: Corinthia St George's Bay
St Georges Bay, St Julians STJ 3301, Malta
Phone: +356 2137 4114
Website: www.corinthia.com