"Four Works" Workstation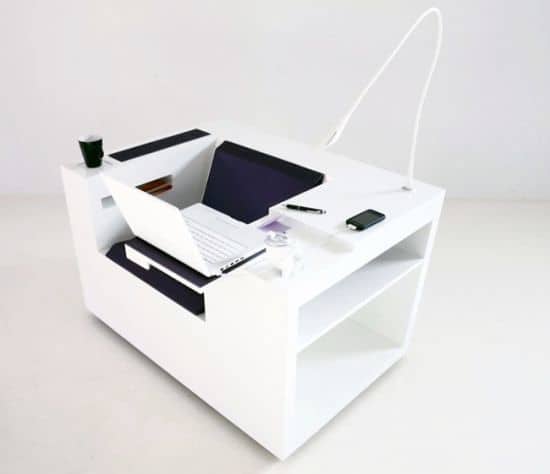 This cool multifunctional workstation called "Four Works" was designed by Patricia Terrazas and Michael Swan for the Danish manufacturer Four Design. "Four works" is a compact workstation with cool integrated features such as a fold out laptop stand, table lamp and power connection.
This workstation features a cabinet for external hard drives, printers and even a special place to put your coffee mug too. This innovative office has a comfortable sitting place and it has several shelves where you have plenty of storage space for books and files.
The "Four Works" Workstation is available in pale black or high gloss white and it occupies just a small amount of space in any room if you compare it with similar desks. This makes it great for a small apartment or a room with little available space.
[Source: HomeTone]